Listed City firm Rosenblatt has cut a dividend payment to shareholders by two-thirds in response to the uncertainty generated by the Covid-19 crisis.
AIM-listed parent RBG Holdings previously announced an interim dividend of 3p per share for the second-half of calendar 2019, but later postponed a final decision. Today the company announced it will pay just 1p per share, following a 2p per share dividend for the first six months.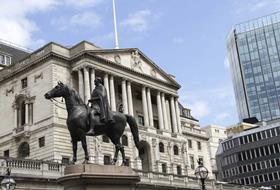 The decision follows a review of the group's trading, stress tests of the balance sheet and a reduction of all non-essential costs, RBG said.
'After careful consideration and in order to maintain some financial flexibility, the board has decided to pay an interim dividend for the six months to 31 December 2019 of 1 pence per share on 19 June 2020 to shareholders on the register as at 29 May 2020. The total dividend for the year ending 31 December 2019 is therefore 3 pence per share,' the company said in a statement.
Last month Rosenblatt announced pre-tax profits up 27% to £7.6m on turnover up 26% to £23.7m.
Given current levels of uncertainty, RBG said it it is not able to give the normal guidance on the trading results for the current year.
The company's annual report shows that top-earning director Nicola Foulston, the CEO, received £416,275 in pay and pension contributions in 2019. At 31 December founder Ian Rosenblatt held a 19.8% stake in the company.