Listed City firm Rosenblatt Limited has reported strong profit figures along with an upbeat assessment of its ability to weather the Covid-19 crisis. Audited results for the year ending 31 December 2019 released today show pre-tax profits up 27% to £7.6m on turnover up 26% to £23.7m.
Average revenue per fee earner was £393,000. A decision on an interim dividend has been delayed until next month.
The statement reveals that all of the 96 staff and directors at Rosenblatt's parent group, RBG Holdings plc, are working from home. Since the move it has seen 'no change in existing instructions with work proceeding as planned across all practice areas'.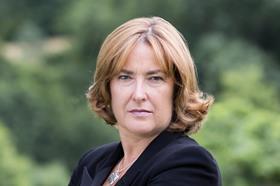 Nicola Foulston, chief executive, said the firm has had 'many new client instructions, in particular, to handle complex financial restructurings and employment issues, arising from the crisis'.
Foulston conceded that the income stream from the firm's latest acquisition, corporate finance boutique Convex Capital, could be delayed as a result of the lockdown 'but the pipeline is strong'.
RBG shares, which have fallen sharply since the beginning of March, rose 3.1% to 66p on the announcement though they remain well off last June's peak of 123p.