Law firm profits in Scotland have dipped by over a quarter in a decade, according to a new report describing the market as 'fiercely competitive'.
Median profits per partner are down 27%, from £104,000 in 2008 to £76,000 last year.
The figures were calculated by accounting firm French Duncan, which compared the most recent Law Society of Scotland Financial Benchmarking report for 2018 with the Society's 2008 Benchmarks and Costs of Time survey.
All sizes of firm have experienced a fall in median profits per partner, with sole principals down from £92,000 to £48,290; two-four partner firms down from £108,000 to £76,925; five-nine partner firms dropping from £105,000 to £99,198; and 10+ partner firms falling from £221,000 to £173,824.
The profitability of firms in Scotland is lower than the rest of the UK. The RBS 2018 Financial Benchmarking survey indicated median profit per equity partner of £108,000.
The 2018 report states that: 'Taken together, the income and profit results suggest that firms are generating higher revenues through increased volumes of work, but that the work is less profitable. 10+ partner firms are able to absorb the less profitable work without the same impact on profit per partner as smaller firms.'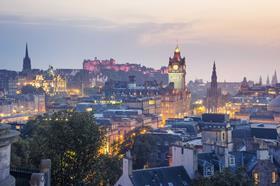 John Anderson, entrepreneurial services partner at French Duncan, said: "The legal sector has faced some serious financial issues over the last decade and the market remains fiercely competitive. A decade ago, few would have predicted that law firms would go bust and yet we all know of the losses in the sector which have occurred over the last five years.'
The top echelon of Scotland's legal market has experienced unprecedented turbulence in recent years. Once eminent names that have disappeared through merger with larger English firms include Biggart Baillie, McGrigors, Maclay Murray & Spens and Dundas & Wilson. Of Scotland's one-time 'big four' independents, only Shepherd & Wedderburn remains.
There have also been notable financial casualties, including Morisons, which went into administration earlier this year.