The Solicitors Disciplinary Tribunal is embarking on its biggest bench recruitment drive in more than 10 years, with plans to appoint 15 solicitors and 10 lay members.
The effort is not related to any spike in cases, but follows a number of retirements and a tendency for cases to take longer to resolve.
An advertisement and detailed information pack will go online on Monday and a remote event held on 3 November to allow potential members to learn more about the role and application process.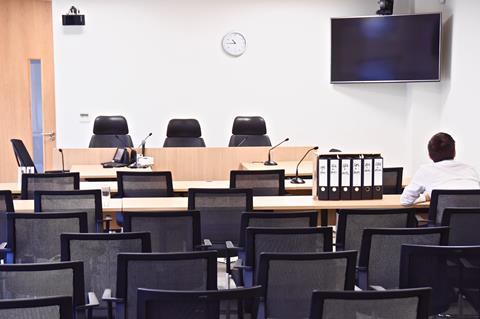 The last recruitment drive was in 2015 when around 15 members were recruited. The pandemic has prompted the majority of cases to be handled online and for hearings to become remote. There are also a few hybrid cases where respondents, representatives and witnesses appear remotely or in person, with the situation likely to be reviewed again in December.
Ed Nally, president of the tribunal, said the aim of the recruitment drive is to tap into the 'rich pool of talent' from across the profession, with the creation of a diverse membership 'front and centre' of this application round.
He added: 'Any tribunal has to be reflective of the regulated community it serves – that is so important. The demographic of the profession has changed beyond recognition, as have the challenges that practitioners face.'
Successful candidates are likely to be chosen by next spring and would then embark on a training and mentoring programme to prepare them for sitting. Trainees would shadow real hearings before sitting as junior members of a panel alongside an experienced chair.
Tribunal members tend to sit for between 15 and 20 days a year and are paid £595 per sitting day.