The names of the brightest and best of the solicitor profession were today unveiled by the Law Society in its shortlist for the 13th annual Excellence Awards.
Law Society president Simon Davis said: 'There are more than 140,000 solicitors in England and Wales – to be shortlisted for an Excellence Award is to be recognised as among the very best of the profession. The firms and solicitors shortlisted should be commended for going above and beyond to support their clients, often navigating tricky and sometimes contentious areas of the law.'
He added: 'With the justice system so under strain, we should take this opportunity to celebrate the incredible work solicitors do day-in and day-out – and to recognise the immense contribution they make to our society.'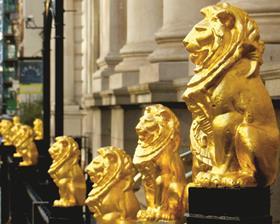 Nominees for Law Society Gazette Legal Personality of the Year, won last year by the Secret Barrister, include: legal aid champion Carol Storer; feminist activist Harriet Wistrich of Birnberg Peirce/Centre for Women's Justice; and imprisoned Iranian human rights lawyer Nasrin Sotoudeh.
Also nominated are James Brown and Sam Hall of Hall Brown, for their campaign to save the Family Drug and Alcohol Court National Unit; and Walter Merricks CBE, who is spearheading the mammoth £14bn Mastercard group action.
The full shortlist for all 23 categories can be read here.
The winners will be revealed at an awards ceremony at London's Grosvenor House Hotel on Wednesday 23 October. For booking information go to the Law Society's website here.