Leading firm Simmons & Simmons has announced lateral hires from Dublin firm A&L Goodbody as it officially opens its office in the Irish capital. Niamh Ryan and Elaine Keane will join the firm in March. Ryan is a former head of A&L Goodbody's London office. Keane joins from the firm's asset management and investment funds group.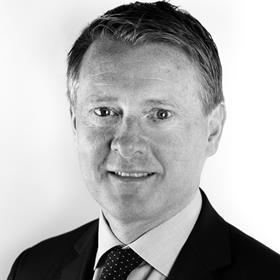 Head of the Dublin office, Fionán Breathnach (pictured), said: 'Ireland is a key strategic domicile for investment funds and is a committed member of the EU, providing full access to that market. We look forward to growing our business here significantly over the coming years.'
Breathnach joined Simmons from Mason Hayes & Curran in March where he was head of the investment funds and financial regulatory practice. The number of UK-headquartered firms opening in Dublin remains small. Simmons joins Pinsent Masons and Lewis Silkin in expanding to locations in Ireland.