Law Society president I. Stephanie Boyce is one of 30 leaders to be appointed to a government-backed taskforce to boost socio-economic diversity at senior levels within professional and financial services.
The independent socio-economic taskforce was recently launched by HM Treasury and the Department for Business, Energy & Industrial Strategy, and is being run by City of London Corporation. Its mission is to challenge the lack of career progression for those coming from non-professional backgrounds and to explore the intersections with other protected characteristics, including gender and race.
Research by the Bridge Group, a non-profit consultancy, shows that almost nine in 10 senior roles in financial services are held by people from higher socio-economic backgrounds compared with a third of the UK working population as a whole.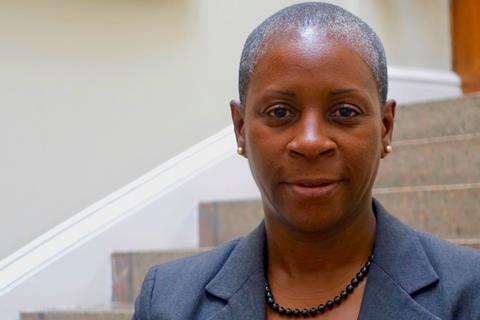 The taskforce will lead an industry consultation on how government, regulators and sector bodies can incentivise firms to take action to improve socio-economic diversity. A 'productivity analysis' will be produced to build the business case for increasing diversity.
Boyce said: 'For the legal profession to thrive, we need talented individuals from diverse backgrounds. The law can offer a highly rewarding career path. Where you come from should not be a barrier to how far you can go within the profession – any aspiring solicitor with determination, skill and ability should be able to access and progress in the profession, regardless of their socio-economic background.'
Other taskforce members include John Collins, chief legal and regulatory officer at Santander, Philip Quirk, global general counsel at Morgan Stanley, and Peter Scott, EMEA managing partner at Norton Rose Fulbright. Solicitors Regulation Authority board member Barry Matthews, general counsel at Meggitt plc, will be an observer.
This article is now closed for comment.