A former nurse who retrained to enter the legal profession has been named as solicitor to the Grenfell Tower inquiry. Caroline Featherstone will join a team of lawyers who will provide the chair Sir Martin Moore-Bick with legal help during the forthcoming inquiry into the tower block fire which killed at least 80 people.
Featherstone qualified as a registered nurse in 1986 but decided on a career change and started a full-time law degree in 1991.
She did articles at City firm Jennings Son & Ash and qualified in 1997, staying at Jennings until joining the legal team at King's College Hospital a year later. She joined the government legal service in 2006 and was most recently a deputy director leading a large litigation team in the Government Legal Department.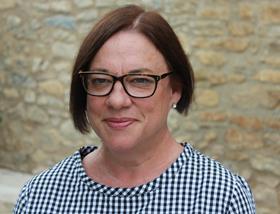 In the inquiry, she will assist Richard Millett QC, who has been appointed counsel. Millett has experience of handling complex commercial disputes in specialist areas, with an emphasis on advocacy in court, arbitration and other tribunals. He also sits as a deputy high court judge.
Fellow silks Bernard Richmond, a criminal defence specialist, and Kate Grange, an expert in commercial, construction, public and inquiry law, will also make up the legal team.
The role of counsel to the inquiry will include presenting evidence and questioning witnesses at hearings. Counsel will also provide advice to the chairman and advise on evidential matters.
The inquiry will establish the facts behind the fire and make recommendations as to the action needed to prevent a repetition.
Residents of the tower, as well as other local residents and those who lost friends and family, will be able to take part in the inquiry and will receive government funding for that purpose.
The government has rejected calls for Moore-Bick to step down, with lord chancellor David Lidington saying he is held in 'huge respect' by his fellow judges and was interested only in getting to the truth and seeing justice done.
Lidington has stated the importance of ensuring those affected by the disaster have 'utter confidence' that the inquiry will get to the truth.