A prominent London firm has criticised the 'business as usual' mentality within the courts system during lockdown after one of its criminal law solicitors tested positive for Covid-19.
Hodge Jones & Allen solicitor Rebecca Smart was tested for the coronavirus after learning one of her clients, who she saw at Highbury Magistrates' Court, alerted the firm that they had tested positive for Covid.
The firm explained that Smart saw her client in court earlier this month. The client did not inform her or the HJA team that they were feeling unwell. The Metropolitan Police later informed the firm that the client did not attend an interview because they were waiting for a Covid test. The client then alerted the firm that the result was positive.
Smart was tested for the virus after learning she had been in contact with the client. The firm said she tested positive and developed symptoms in the following days.
The firm said: 'Rebecca continues to display some Covid-19 symptoms but is currently working from home and self-isolating in line with government guidelines. The whole HJA team wishes her a speedy recovery.'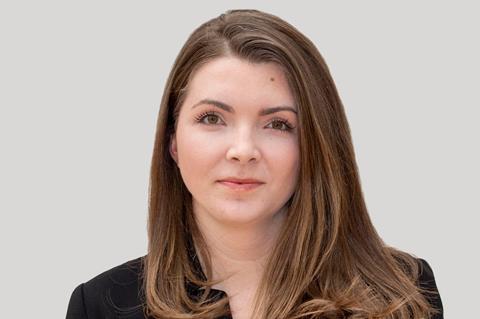 Asked about court safety, the firm said it welcomed safety measures announced on 15 January but remained concerned that not enough is being done to protect staff and clients.
HJA said: 'In common with many firms, we have adopted our own protocols to keep our staff safe. As ever criminal lawyers remain extremely busy fighting for their client's rights in the most difficult situations. The mentality that it is business as usual is absurd. This situation is anything but usual.
'The courts need to not only implement better working practices but, more critically, consider whether a case really needs to go ahead or whether the client needs to attend. The idea that cases should go ahead, no matter what, must be replaced with a more flexible or understanding approach. Otherwise, we are not only endangering the health of all court users, but the very idea of justice that the courts are meant to administer.'
On 11 January, the Ministry of Justice confirmed to the Gazette that four members of court staff at Highbury Magistrates' Court tested positive in the past 14 days, though one of those people had not been on site since November.
The Law Society has called for a two-week pause on all Crown court and magistrates' court non-custody work to enable stakeholders in the court process to assure themselves of the safety of attendance and to discuss local measures to ensure safety.
In a blog posted on Friday, HM Courts & Tribunals Service chief executive Kevin Sadler said there was no evidence that its sites are unsafe.