A Merseyside solicitor has vowed to carry on practising for years to come after marking 50 years in the profession.
David Kirwan has become one of the best-known practitioners in the north-west since being admitted in 1969 and taking over the reins at Kirwans in 1980.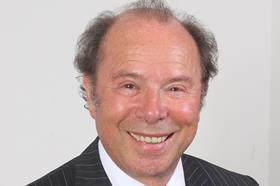 He has particularly established a reputation for championing the rights of people taking on or facing prosecution by local authorities.
Among his clients has been the late Winnie Johnson, mother of Moors Murder victim Keith Bennett, and he successfully brought a judicial review when Liverpool City Council sought to exclude buskers from the Cavern Quarter.
Other legal duties have included sitting as a judge for the Immigration Appellate Authority and acting as a legally qualified chairman of the local NHS committee at Chester, dealing with patients and others who had made complaints against doctors, dentists and opticians.
He took over Kirwans, which was started more than 70 years ago by his father CH Kirwan, and has since combined client work with operational duties.
'One thing that hasn't changed is the need for people going through key moments in their lives to be able to access a friendly and professional service that they can rely on,' he said.
'Over the decades I have taken great pleasure in working with the people of the north west and beyond, and I look forward to many more years of seeing both myself and my team continue to solve their legal problems.'