Nick Lewis, who died of cancer on 30 August, qualified in 1970 and practiced mainly in Bridgend with the firm R L Edwards, having a broad practice in crime and childcare but particularly in mental health. He retired as senior partner in 2006, an event which he marked with taking part in a yacht race across the Atlantic which took an unexpected and dramatic turn.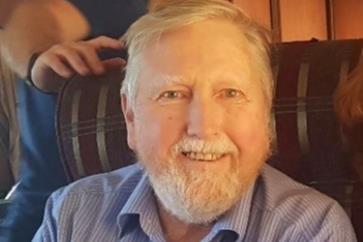 Having represented clients before mental health tribunals for many years, Lewis became a judge in the Mental Health Review Tribunal for Wales in 2004, where he earned a reputation for a strong work ethic and where he was held in high regard by his colleagues and the tribunal staff. He also continued his role championing mental health lawyers, and still held the role of president of the Mental Health Lawyers Association when he died, representing their interests on the Law Society's Mental Health and Disability Committee.
For many years he was a committee member and solicitor to Bridgend Rugby Club. Moving tributes have been paid by the club for whom he was a devoted servant and of whom he was a passionate supporter. Nick and people like him were one of the reasons Bridgend Rugby Club is held in such high regard in Welsh rugby circles.
He was an intrepid sailor and always prepared to take orders from his wife Sue with whom he sailed to the Caribbean on several occasions in their Moody 38 Flying Start.
Nick's fortitude in dealing with his illness was exemplary and he continued to work in both his MHLA and tribunal roles until just a few days before his death. He was much respected by all who knew him and will be fondly remembered. His wife Sue (herself a mental health lawyer), his children and grandchildren have set up a fund in his name to benefit cancer charities and to ensure that his contribution to society and the wellbeing of others lives on.