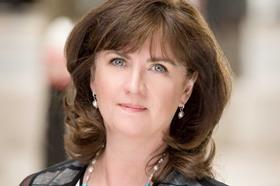 Partner profits at Withers have soared by over 40% in a bumper year for the international firm, which announced it was furloughing staff in April.
According to figures for the year ended 30 June, profit per equity partner rose by 42% to £501,000, while profit stands at £42.1m. Revenue is up 14% at £219.7m.
Chief executive Margaret Robertson said: 'Going into lockdown, we had a full pipeline of work and had experienced a very good financial year thanks to investments made in the prior few years. Although the final three months of the year were quieter in some areas, client demand actually grew in dispute resolution, technology and estate planning and structuring.
'This all led to a strong financial performance. We are approaching next year cautiously but, as a firm focused on private capital, we find our clients are very active in volatile times and we hope that will continue to fuel our growth.'
Withers originally furloughed 57 staff and 21 have now been brought back on a permanent basis. No salaries have been cut, however, and the decision was taken not to reduce or defer partner pay.
The firm declined to comment on why it made use of the government job retention scheme.
.