Potential conveyancing clients should not have to provide contact details to obtain a price estimate, a niche regulator has said, publishing guidance ahead of requiring its members to put more information in the public domain.
From December, firms regulated under the Council for Licensed Conveyancers will have to publish cost and service information on their websites. The regulator has now issued guidance on how to comply with the requirements as well as templates and examples of how cost information for conveyancing and probate work can be displayed.
The CLC says 'estimate generators' should produce instant results. A member of the public should not have to provide contact details, receive a call back or email for an estimate. Firms must publish online a description of the services they provide, key stages of the services, indicative timescales, and staff's experience and qualifications.
The cost estimate template suggests providing a subtotal for the conveyancer's estimated fee, including figures for the legal and mortgage administration fees, amount of any referral fee paid and the referral fee recipient. Disbursement figures should be provided such as the likely stamp duty land tax. Firms should provide the 'grand total' so that clients understand the total cost of the transaction and the full funds they will need to complete the sale or purchase. The template suggests a note at the end which states: 'In the unlikely event your matter will exceed this cost, you will be informed of this as early as possible. Matters typically exceed the quoted fee when they are particularly complicated, for example...'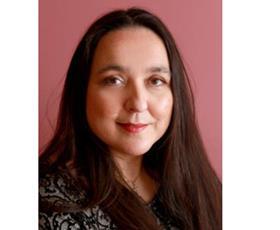 Sheila Kumar, CLC chief executive, said members need to start working now to help clients make a better-informed choice of lawyer. She said: 'We have been consulting and talking about these changes for two years now and so we do not believe that this will cause firms undue difficulty. I hope those we regulate will see these new rules as an opportunity to really differentiate themselves in what is a highly competitive market and so netter appeal to clients on grounds other than just price.'
Days after the CLC announced its intentions, the Solicitors Regulation Authority declared it was widening its price publication plans to new practice areas.
The regulators' push to increase transparency comes following the recommendations of the Competition and Markets Authority, which found consumers needed more information about pricing following a year-long study of the legal sector in 2016.
From December, firms regulated by the SRA will be required to publish the prices they charge and 'what these prices cover'. Firms failing to comply could face enforcement action. However, rather than applying just to conveyancing, wills and personal injury as had initially been proposed, the rules will now cover conveyancing, probate, motoring offences, immigration advice and the cost of bringing claims before an employment tribunal.