International frm Simmons & Simmons has become the latest practice to stake a claim to the cutting edge of legal technology with the acquisition of a pioneer in 'legal engineering'.
Wavelength was the first law firm to brand 'legal engineering' as a specific offering, providing both legal advice and legal tech consulting, building bespoke legal tech products for law firms and corporate legal teams. Simmons & Simmons said today that, as part of the firm, Wavelength will introduce new services and solutions for clients around the globe.
Wavelength is based at Barclays Eagle Labs startup incubator in Cambridge. The sale follows a period of rapid expansion for Wavelength, which recently made several high-profile hires and opened a London office.
This continues the trend of consolidation among the first wave of legal tech start-ups following Riverview Law's acquisition by EY and Thomson Reuters' acquisition of collaboration platform HighQ last week. Wavelength will continue to be led by co-founder Peter Lee and Drew Winlaw from offices in Cambridge and London.
Lee said: 'Simmons & Simmons is seeing increasing demand for our skillsets from within their client base and this transaction provides us with an excellent opportunity for us to scale together.'

Jeremy Hoyland, managing partner at Simmons & Simmons, said: 'This is an exciting opportunity for the firm and one that will give our clients a clear advantage. It demonstrates that we are serious about delivering smarter solutions for our clients and that we are driving change for the better in the legal market.'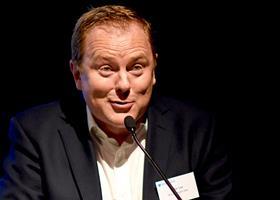 No financial details were disclosed. Wavelength posts only abbreviated accounts as a small company. Its latest balance sheet for the year ending 30 April 2018 shows net assets of £144,942. In its latest published accounts, for the year ending 30 April 2018, Simmons & Simmons reported pre-tax profits of £111.6m on a turnover of £357.7m.