The listed Gordon Dadds Group has reported huge increases in profits and revenue – but revealed it took a financial hit to enable the acquisition of international firm Ince & Co.
In financial results for the 12 months to 31 March, Gordon Dadds reported revenue rising 69% to £52.6m and adjusted profit before tax up 141% to £5.9m.
But the company also had to shell out £14.3m to take over the Ince business at the start of 2019. The firm now has net borrowings of £2.9m, compared with net cash of £8.4m the previous year.
Gordon Dadds will pay a 6p dividend, 50% up on last year.
The company acquired the UK and Chinese businesses of Ince & Co earlier this year. The consideration for the acquisition is estimated at £21m, of which £15m is turnover-based and payable over the next three years. This followed five separate acquisitions in 2017/18 which have now been integrated into the business.
There was speculation at the time of the takeover about a partner exodus, but the company denied this has happened. The report claims a 'very small turnover in partners over the period and the Ince acquisition has been no different'.
Chief executive Adrian Biles added: 'The integration phase of Ince is now complete and I think it's noteworthy that we did not suffer any partner or client losses during and since the transaction.'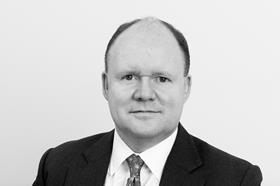 Gordon Dadds, which has retained the Ince name for its acquired businesses, says it now has annual consolidated revenues of around £100m. Its objective at admission to the AIM market in August 2017 was to double revenue in three years: approaching the second anniversary annual revenue is nearly four times that of two years ago.
The company's headcount has increased from 229 in 2018 to almost 400 this year. It continues to examine opportunities for expansion in existing locations 'both by acquisition and lateral hires which will increase the intellectual capital of the business and the quality of its client and matter base'. Its preference for expanding operations continues to be by acquisition of firms with revenues of £10m or more.
Gordon Dadds Group shares were 6% up this morning.