A newly appointed justice minister has praised a cross-party group of MPs for their 'brilliant effort' in producing a comprehensive report on legal aid sustainability but refused to speculate on potential reforms.
A year after commencing its inquiry, the Westminster Commission on Legal Aid published its findings and detailed recommendations in a 95-page report yesterday. The release of the report was marked with an event in parliament, attended by James Cartlidge MP, who revealed that the launch was his first parliamentary event since being appointed to the ministerial team at the Ministry of Justice last month.
Cartlidge said: 'This is a brilliant effort. It has a long title, but a good one. Sustainability in the year of COP [global climate summit], people tend to think of environmental sustainability. But financial sustainability and issues of recruitment - we are conscious of this.'
As the minister responsible for criminal legal aid, Cartlidge said the Independent Criminal Legal Aid Review was a key priority for him. 'We're hoping to have that out by the end of the year with a formal government response. I'm not able to speculate what our policies are about to be, not least I have just got the job.'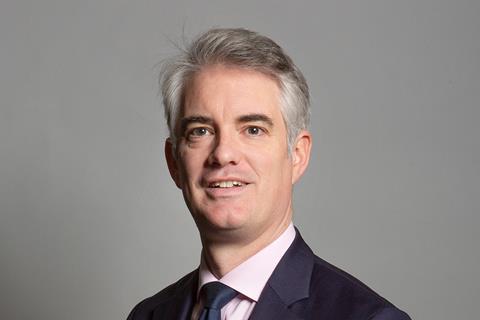 The report has been widely welcomed by practitioners and representative bodies.
Richard Miller, head of justice at the Law Society, said: 'We echo its damning verdict on the inadequate funding of our legal aid system and the detrimental impact of that on the ability of the most vulnerable in society to access justice. We strongly support the call for a more holistic service for clients that enables them to get help for their clusters of problems, rather than individual issues being treated in isolation from the rest. We also welcome the bipartisan call for significant investment in the sector in order to address the crisis of sustainability.'
Linda Ford, chief executive of CILEx, said: 'This inquiry echoes much of what many of us in the sector have been saying for some time. However, it is not just about diversity of providers at an individual level that is key, but also at a firm level. Too many small to medium sized firms are locked out of legal aid contracts. For those that are able to secure these contracts, the rigidity in requirements imposed has threatened their cashflow and increased overheads. The system needs to open itself up to a wider range of smaller, more dynamic firms to improve its resilience and ability to adapt in meeting the needs of the public.'
Responding to the report, a Ministry of Justice spokesperson said: 'Legal aid is a crucial part of our justice system which is why we are reviewing the means test and investing £51m into the criminal legal aid sector. We are determined to make the legal aid system fair and proportionate for all and will publish our findings from the Criminal Legal Aid Independent Review before the end of the year.'
This article is now closed for comment.