An independent legal aid fee review panel, publicly funded training grants and developing robust mechanisms to measure legal need to inform the commissioning of services are just a few of the detailed recommendations made by a cross-party group of MPs following what is believed to be the biggest legal aid inquiry ever conducted.
A year after holding the first of six evidence sessions with frontline practitioners, the Westminster Commission on Legal Aid has today published its findings and recommendations in a 95-page report.
Recommendations are costed where possible. For instance, increasing fees in line with inflation would cost an estimated £171m more per annum in civil and family. Reversing a 8.75% cut made to criminal legal aid fees in 2014 would cost £60m per annum without any inflationary increase.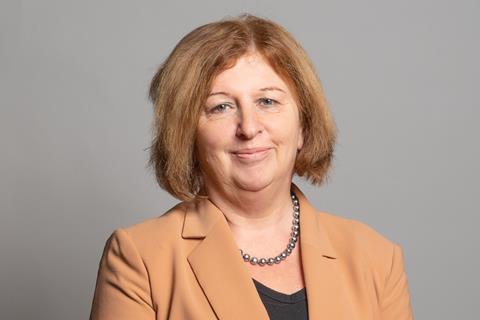 The independent legal aid review panel would be similar in nature to the Review Body on Doctors' and Dentists' Remuneration.
The report reveals that the Ministry of Justice is developing a high-level 'legal needs dashboard' collating information from the likes of HM Courts & Tribunals Service and local authorities. The dashboard will help officials to understand drivers for legal need and pressure points in the justice system. However, the commission recommends the ministry collaborate with external experts to develop a mechanism for regularly monitoring and measuring public need for legal assistance. The findings would be linked to the commissioning of services.
The commission stops short of recommending wholesale structural reform, acknowledging that multiple and competing demands will be placed on the public purse to recover from the pandemic, but points out that the costs of its recommendations would be relatively small compared to other areas of public spending.
The commission was chaired by Labour MP Karen Buck. Conservative MP and solicitor James Daly was vice-chair. In a foreword to the report, they say: 'The legal aid system depends on being able to recruit and retain excellent lawyers and to serve all parts of the country, but increasingly that can no longer be relied upon. The time to act is now.'
The commission's report comes at a critical moment for the sector. The Ministry of Justice is expected to publish the findings of the Independent Criminal Legal Aid Review and government response by the end of the year. It is also conducting an internal review of civil legal aid sustainability. Publication of the findings of a means test review and policy proposals are overdue.
Inquiry into the sustainability and recovery of the legal aid sector: recommendations
Fees
Increase legal aid fees in line with inflation
Reverse the 8.75% cut made to criminal legal aid fees
Establish an independent legal aid review panel
Recruitment and retention
The Ministry of Justice should fund training and qualification placements within legal aid firms, not-for-profits and chambers
Broadening the scope of civil legal aid and link scope to independent research on legal need
Review the scope of civil legal aid and link scope to independent research on legal need
Immediate changes to legal aid scope to increase access to justice
Restore legal aid for early legal advice to pre-LASPO position
Restore funding for housing disrepair cases
Remove barriers to legal advice and representation for those seeking protection from domestic abuse and their families
Restore legal aid for private family law and for both sides in a dispute
Expand legal aid access for bereaved families at inquests
Conduct further research on how to increase capacity of providers in areas currently in scope
Develop robust mechanisms for measuring legal need, and link the commissioning of services to that research
Judicial Review
Ensure legal aid is paid for all judicial review cases (irrespective of outcome of the case)
Exceptional case funding
Overhaul the exceptional case funding scheme
Means testing
Ensure the legal aid means test doesn't prevent those without means from accessing justice