A prominent figure in the in-house community is to step down from her post as Royal Mail's general counsel to steer the legal team at low-cost airline easyJet.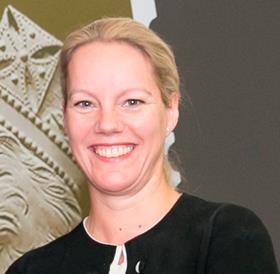 Maaike De Bie confirmed to the Gazette that she will become GC and company secretary at easyJet, which is headquartered at London Luton Airport. A start date remains to be determined.
De Bie joined Royal Mail as deputy GC in 2014. After spending seven months as interim GC, she landed the top job in 2016.
De Bie, who was admitted as a solicitor in 2003, has often spoken about the importance of demonstrating the value that an in-house legal team can bring to the business.
She told the Law Society's flagship conference for in-house lawyers this year that, when she became GC, her lawyers were working long hours, stressed and not respected by their business colleagues. She drafted a succinct 'vision statement' to help colleagues understand the legal function's purpose. She also introduced an e-billing system armed with data which enabled De Bie to show how her team added value. She was able to tell the chief executive that 40% of the legal budget was spent on personal injury claims and suggested claims could be cut by talking to staff about their driving.
De Bie highlighted the benefits of being trained in both civil law and common law when she discussed her career in the Gazette in 2015. She said her civil law training, in the Netherlands with a 'rule-book' approach and exam questions, focused on getting the 'right' answers. Her common law training, which was in Canada, had a jurisprudence approach and exam questions which focused on taking or defending a side. 'I realised that both systems often came to the same answers but used very different roads to get there,' she said at the time.
She said at the time that a common challenge 'is that of lawyers being seen as a necessary evil, which is then linked to a most rewarding moment when those same people realise and appreciate the value you actually bring'.