Investors appeared wary today after a leading claims management company warned of 'modestly lower' profits for the first half of 2018.
National Accident Helpline (NAHL) reported in an update to the London stock exchange that the group has performed in line with the board's earning expectations for the six months to 30 June. The six-month results will be announced in September.
The company's share price today dropped almost 5% to 115.5p, down from a high of 198p per share in February.
NAHL said the modestly lower levels of pre-tax profits will be 'offset by lower levels of minority interest, with no overall impact on 2018 earnings'.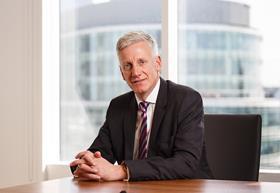 The last year has seen the company establish two alternative business structures alongside existing law firms, where NAHL takes a share of profit from work processed by each. A third ABS is currently planned and is expected to be ready for operational launch in the first half of next year.
NAHL said the joint venture with Cardiff firm NewLaw, established in July 2017, has experienced 'encouraging levels' of closed cases and damages awarded to injured clients, with associated profits 'in line with our expectations'. A second ABS, created with national firm Lyons Davidson, 'continues to build scale'.
Russell Atkinson, chief executive of NAHL, said: 'The group has delivered a good performance in the first half, as we continue to transition our business model through 2018 and 2019 and I am pleased that earnings are in line with our plans. I welcome the progress made following the launch of our ABS structures, which will provide us with greater flexibility in the way we process enquiries.
As well as its focus on the personal injury market, NAHL has a residential property division, which continues to trade in a 'challenging' housing market, but which is 'well placed to capitalise on future opportunities'.