A listed firm with two acquisitions already under its belt in 2018 says it will seek more opportunities to grow in the coming year.
In a trading update today, Knights plc said its listing on the AIM stock exchange in June had been successful, with half-year results in line with expectations. The firm envisages a double-digit increase in organic revenue compared with the same period in 2017, alongside 'strong' profit growth. Half-year results covering the period ending 31 October are due to be published in January.
During the six months in question, Knights has acquired Manchester firm Turner Parkinson and Leicester practice Spearing Waite, as well as floating on the stock market.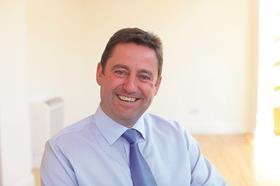 David Beech, chief executive, said the firm remains confident in its growth plans following the listing, which created a £50m warchest for purchasing other businesses.
Beech added: 'We continue to see exciting opportunities in the regional legal sector and will look to make further acquisitions of businesses which offer complementary services in targeted geographies and sectors.'
Knights confirmed it will move the Turner Parkinson business into larger offices next spring to enable further growth.
The firm now operates from eight offices in the Midlands, west country and north west, and has moved into the top 100 UK firms by revenue.
The plc's share price dropped around 3.4% following today's update.