City practice Rosenblatt Group plc celebrated the first anniversary of its London stock exchange listing today by announcing profits slightly down on strongly growing revenue. Audited preliminary results for the year ending 31 December 2018 show pre-tax profits down 6.25% to £3m on revenues up 19% to £12.5m. The firm announced its first dividend, of 2.8p per share. The 2017 figures are based on eight months of the financial year.
The company attributed the dip in profits to £999,000 in costs related to the initial public offering. Rosenblatt Group listed on London's alternative investment market (AIM) in May last year, raising £43m from the placing of a 48.3% stake in the firm. In November last year it set up a separate arm to finance clients' external litigation costs.
Nicola Foulston, chief executive, commented on the results: 'This has been an excellent start for Rosenblatt as a public company with annualised revenue and profit growing, as well as a strong balance sheet and no debt. As a business, we also focus on margin and productivity, which we believe differentiates us from our peers.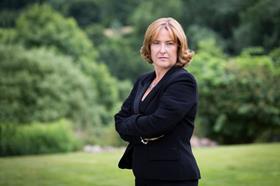 'In the year ahead, we expect to see continued strong organic growth driven by our dispute resolution practice. This growth will be despite the challenging economic environment caused by Brexit uncertainty, which has seen the pipeline of routine corporate and commercial transactions reduced. In addition to organic growth, we continue to see many M&A opportunities in the sector. We are committed to pursuing the right opportunities.'
Rosenblatt Group shares opened 1% up, at 100p.