The man in charge of Slater and Gordon during the unfolding disaster of recent years will walk away with at least £162,000 when he finally leaves the firm.
The listed Australian practice this week confirmed that former group managing director Andrew Grech is entitled to receive three months' salary in lieu of notice, 13 weeks' salary as a termination payment, and any untaken annual leave and long service leave accrued.
Grech stepped down from his £324,000-a-year role in June and is retained on his base salary in the role of non-executive director until the proposed balance sheet restructuring of the group has been completed, and a replacement for his role is found.
Slater and Gordon's annual report, published yesterday, confirms that Grech received no short-term bonus payments for this year and forfeited performance-related rights previously granted under a long-term incentive plan.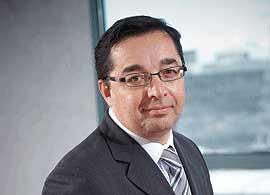 Grech has worked for Slater and Gordon for 23 years and he oversaw the incorporation of the firm in 2001, followed by the company's initial public offering in 2007.
After initial success after the company moved to the UK with the acquisition of several firms and rapid expansion of the business, the firm suffered badly from the purchase of Quindell's legal services division. That acquisition is the subject of ongoing litigation between Slater and Gordon and Quindell successor business Watchstone plc.
In its report, Slater and Gordon admits to 'continued underperformance' across the UK and Australian operations, with the involvement of lenders now 'fundamental' due to the size of the company's debt relative to its market valuation.
In the full year ending 30 June 2017, the company closed 18 sites across the UK, but chief executive Ken Fowlie insisted it has continued to service clients 'without disruption'. Around 3,070 people work for Slater and Gordon in the UK. In 2016/17, 60% of fees and services revenue in the UK were derived from personal injury law.
The firm says its reorganisation of the UK business is now 'largely complete' and the focus is now on improving productivity.
The Slater and Gordon Lawyers section of the group suffered a 17% decline in revenue during the year, in part due to the reduction in the size of the business following rationalisation.