Hogan Lovells will be adding 25 lawyers to its team after becoming the latest firm to announce a 'combination'. The multinational firm, headquartered in London and Washington DC, will combine with Boston-based practice Collora. The combination will come into effect on 1 September.
Hogan Lovells said the new office will focus on litigation and investigations with a particular emphasis on life sciences and healthcare. Regulatory, corporate transactions and IP capabilities will eventually be added.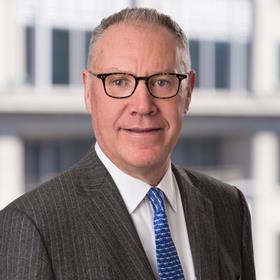 Steve Immelt, chief executive of Hogan Lovells, said: 'The Boston region is a key strategic market in the US. Although we have worked closely with clients in the area for years, it more recently became clear to us that there was a need for an office that had strong roots in the community.'
Collora, which has 25 lawyers including 15 partners, was founded in 1988 and originally dedicated to helping clients accused of serious or complex offences. The firm says on its website: 'As advocates, we rally around our clients and fellow legal professionals. When any of us go to trial for a client, we feel that we are all on trial, and that's how we like it. We thrive under pressure, and we are willing to take chances.'
Collora managing partner Bill Lovett will become office managing partner of the Hogan Lovells Boston office. He said: 'We looked very hard at making sure that the business and cultural fit would be right for us - for nearly 30 years our firm has been commited to serving our clients and contributing to our community. No other Boston firm has Hogan Lovells' global reach.'
Earlier this week London-headquartered international firm Norton Rose Fulbright announced it is teaming up with Australia-based Henry Davis York in what will the former's second combination in 2017. In February it announced it is combining with international firm Chadbourne & Parke, which is headquartered in New York.