Penny Scott, chair of the Law Society's family law committee, Cartridge's Law
'Week 5 of lockdown and time is developing elasticity. Working-from-home routines have bedded in and there is less panic in the air.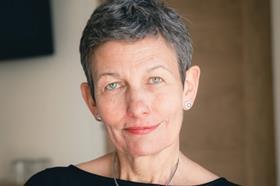 Each day requires some attention to the humdrum - from the usual pieces of everyday work to the all-important and our staff team. But there begins to emerge an opportunity to take the long view.
In my domestic life, this is about actually slowing down. After this is all over, I look forward to seeing my children and parents and friends again, and visiting my sister in Wales, going for a swim, or getting to the garden centre.
In the work context, it is about working practices, for sure, but I think it is also time to reflect on what is important about work and why I chose in the first place to do what I do.
After all these years, it is still about fairness. Access to justice is a precious right which we must never neglect. I hope when all this is over, I do not forget the lessons I am re-learning right now.'
Steve Kuncewicz, BLM, Manchester
'I've been working from home every Friday for quite a while, so moving to full-time during lockdown hasn't been as much of a shock to my system as it has been for some of my colleagues, but it's still taken some getting used to. It's fair to say that our clients have spent the first couple of weeks adjusting to the 'new normal' too, and we've spent our time working on how we can support them effectively and seamlessly through the various employment, property, insolvency and other urgent legal issues that they're now facing.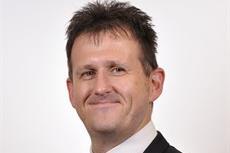 What's been amazing, though, is the way in which our team's pulled together. We were a close-knit bunch to begin with, and even though we're not all in the same building we're in touch on a daily video call and make a point of buddying up with each other to check on how they're doing, as well as joining a team house-party session every Friday.
Other than that, we're very lucky that our families are all well, when so many others can't say that. Both my wife and I work full-time and I'd like to tell you that homeschooling's been a challenge, but our son's been an absolute superstar and has even 'cooked' a few family meals. We're looking for positives in the current situation and finding them. Seeing more of each other is at the very top of that list.'
Lee Gabbie, Bracher Rawlins, London
'Zoom, Microsoft Teams, Google Hangout or what now seems to be old hat – Skype? What does the virtual call tombola have in store today? That's what I'm thinking as I sit down at my 'home office', otherwise defined as chair turned to face away from the TV - at the start of the working from home day.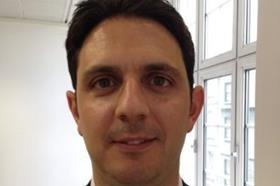 One upshot from the current regime is that good old-fashioned phone calls seem to have fallen totally out of favour. Which I miss. A lot. With phone calls, yes - you may have the odd issue over phone signal but worries over whether the video link/log on details will work, how to shut off background noise - typically kids climbing the walls - or the agonising decision of camera turned on or off (especially as the likelihood of having a bad hair day in this era of no barbers or hairdressers) has increased exponentially.
And you might receive an e-mail along the lines of 'Have you got a spare minute for the four of us to have a chat on Teams about X'?
It's not as if you can say 'I'm going to see a client or a meeting out of the office so I won't be available until later or tomorrow.' So why not just respond with 'let's see who can find the most original background' (certainly something other than the wall of your lounge, smart TV or kitchenette) and the winner gets a virtual doughnut – to be cashed in for a real one once the office is back up and running. Anything to help to brighten up these dull working from home days as we all hanker for a return to the holy grail of face to face office banter.'
*The Law Society is keeping the coronavirus situation under review and monitoring the advice it receives from the Foreign & Commonwealth Office and Public Health England.