How the legal profession is coping with Covid-19
Amy Bell, Law Society money laundering task force, Teal Compliance, Manchester
'All of my team at Teal Compliance are home workers. So, we were all well equipped with a home office and online collaboration on documents.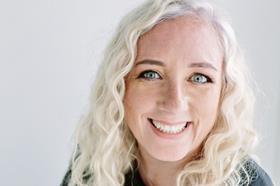 We have had Slack as a communication tool since the beginning, but the way we use it has changed. We used to use it to let the team know where we were (which could be anywhere!) and to share company news. Now, I use it every day to check in with the team and update them on everything we're doing to continue through this period of disruption. I think that especially now, in this uncertain time, the team need to have as much visibility as possible in what the management are doing and thinking.
I've also started video calling my team as much as possible. I think it helps to see a smiling face, when you're used to being out and about and meeting so many people.
The way we deliver our services has also changed. We hosted some training last week for 15 compliance team members, across the globe! No waiting on cold train stations or battling the tube to get somewhere for 9 o'clock and less cost for the client.'
Amanda Pinto QC, Chair of the Bar, London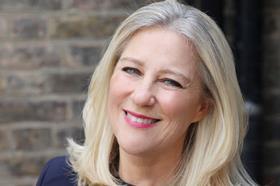 'Although it looks to those who see me on screen as though I am in a cave, I am actually ensconced in my youngest daughter's bedroom having covered her desk with Bar Council technology. As a barrister in private practice I did not have that many meetings. Now I am in remote ones, on platforms I had never heard of, let alone used, from early morning until late at night. Never before have I experienced getting tired of talking! On the other hand, I have a roster of new best friends, including of course Simon Davis, but also Nick from the Bar Council's IT team, who is my rescuer when I cannot manage the tech. I was proud that we held the first Bar Council meeting remotely on 28 March with over 80 people involved. Indeed, it was one of the best attended meetings ever held. We even managed to discuss -and then vote online - changing the constitution. That said, I am looking forward to getting back to our offices in High Holborn and reacquainting myself face to face with lots of the Bar Council's staff and committee members when they are no longer wearing headsets.'
Melanie Hart, Law Society civil justice committee, Ince, London
'Being an agile international law and professional services firm, we were well prepared from a logistical and technical point of view to make the swift move to home working for all our staff. But I am not sure that any of us could have been prepared for the huge mental adjustment that has had to take place. I am immensely proud that all our staff have risen to the challenges with such enthusiasm and professionalism.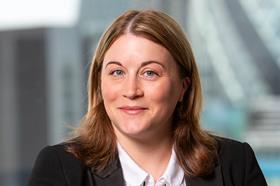 We had introduced Microsoft Teams a few weeks before the lockdown occurred and the ability to use that, and all the other technological resources available, to collaborate across our business has been vital. It has also allowed us to continue to have 'face to face' contact with our clients, which is so important.
Although the future looks uncertain, we have been able to draw on the experience of our colleagues in our offices in mainland China, who have now all returned to office working, to see to a future 'beyond Covid-19'. It provides much hope on drearier days.'
*The Law Society is keeping the coronavirus situation under review and monitoring the advice it receives from the Foreign & Commonwealth Office and Public Health England.