There is never a dull moment in civil litigation. With international jurisdictions jostling for position to host disputes, and lawyers under constant pressure over costs while at the same time grappling with a creaking court infrastructure, there was plenty to discuss at the Gazette's latest roundtable.
But first, perhaps inevitably, participants turn their thoughts to the single biggest issue dominating the news since the 23 June 2016 referendum: Brexit. How will it affect the standing of the courts in England and Wales? Jasbir Dhillon QC, a barrister at Brick Court Chambers, suggests that English law has been by far the most popular system of law for international commercial contracts, and that is not going to change. 'The ability of the English judiciary, and the ability, experience and resources of the London lawyers, advocates and solicitors, will still be there,' he asserts. 'The government will work out some way to ensure that the judgments that the English judiciary produces will be transportable elsewhere and so, in terms of the substance, we should be confident that England [and Wales] will still have the best selling points.'
But he adds a warning: 'When it comes to perception, that's a different thing. There are a number of jurisdictions out there, such as Singapore and other European jurisdictions, that have been licking their lips and saying, "Right, we want to take some work away from London". Many clients will make decisions in their jurisdiction clauses and their arbitration agreements based on perception. We can't becomplacent.'
Dhillon draws a distinction between the huge disputes – for example, international arbitrations with millions, or indeed billions, at stake – and other disputes.
'The really big disputes tend to gravitate towards England, because it is seen as the Rolls-Royce service. But where I think there is a movement away is in the smaller disputes. There is a perception that England is a high-cost jurisdiction, whereas Singapore, Hong Kong, Dubai and all these other places can be perceived as less expensive.
'In the last few years we have already seen a slipping away of many smaller arbitrations, that are still quite high value.'
Stephen Rosen, partner at Collyer Bristow, acknowledges indications that government recognises the importance of legal services to the post-Brexit economy. Earlier this month, ministers revealed plans to open a new 'state-of-the-art' court in the City, to tackle cybercrime and fraud in the financial sector. Announcing the initiative, justice minister Dominic Raab said that the new 'flagship' court would build on UK legal services' unique comparative advantage, by leading the drive to tackle fraud and crack down on cybercrime.
He added: 'By reinforcing the City's world-leading reputation as the number one place to do business and resolve disputes, it's a terrific advert for post-Brexit Britain.'
The announcement of the new court followed swiftly upon a new campaign launched in Singapore by the UK government, designed to promote the UK as the jurisdiction of choice for commercial dispute resolution. As the Gazette reported earlier this month, thousands of brochures are being sent to chambers of commerce and business venues in the country under the headline 'Legal services are GREAT'.
Rosen comments: 'The government does seems to realise how important London is as a litigation jurisdiction… I think it realises we've got to fight back [against international competition] and it is determined to do it.'
But while the lawyers around the table applaud the government's efforts in relation to City-type work, the contrast with how other areas of law are treated is not lost on them. David Greene, senior partner at Edwin Coe, points out: 'It's ironic that the government announced the new cyber court in the same week that it closed Lambeth County Court, which is the biggest housing court in London, requiring defendants to go to Putney and north of the river.'
David Marshall, managing partner at Anthony Gold, adds: 'They half-closed it as well, because actually a lot of the [Lambeth] lists are still running. Apparently lawyers were going off to Putney and finding their case is still actually being held at Lambeth.'
Spending attitudes
The high cost of accessing the courts is a dark cloud that will loom ominously over any discussion about civil litigation. The panel shared their experiences of clients' attitudes towards litigation cost, which can sometimes be contradictory.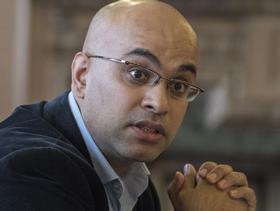 Masood Ahmed, Gazette columnist and associate professor at the University of Leicester, spoke at July's Global Pound Conference, organised by City firm Herbert Smith and various other organisations. The initiative involved a series of events across 31 countries aimed at engaging all types of litigation stakeholder in a conversation about how dispute resolution should be used in commercial and civil conflicts in the 21st century. The London conference was the final event.
Ahmed recalls: 'It was a culmination of results that were collected from various jurisdictions, including Singapore, Hong Kong, America and Canada. The initiative involved practitioners, but importantly it also involved non-legal people such as finance officers.
'The results showed an interesting shift towards a perception that litigation is far too expensive, wherever you are – and arbitration is extremely expensive.
'The message these leading corporations were getting across to the audience and to the wider legal world was that we need to be considering quicker, faster ways of resolving disputes. We need to have alternative dispute resolution mechanisms in place, whether that's mediation or conciliation, or any other form of ADR – not necessarily arbitration – that are quicker, faster and easier, because these corporations want to save money. They don't want to be embroiled in long, expensive litigation, whether it's through the courts or through arbitration.'
But are these finance directors concerned that a cheaper dispute resolution method would not be as just? Not at all, Ahmed explains: 'They are going by the figures. Litigation is expensive, arbitration is expensive and they don't want to be caught up in those types of disputes; and they don't want their name out there in the market as being involved in some kind of litigation. They are looking from a commercial point of view, saying, "Look, we need to have other options on the table when we speak to our lawyers".'
Ahmed adds that there could be more tension in future between the lawyers and funders, who have an interest in disputes being fought, and the clients, who may be more inclined to settle as a way of avoiding costs.
But while clients may make these hypothetical pronouncements, does it reflect how they act in the real world? Several of the lawyers present do not think it does.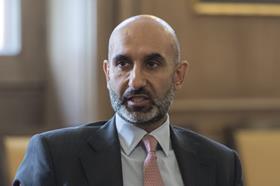 Dhillon says: 'Of course, when you're a finance director and you get a very large bill at the end of the day and you may not have won your litigation, you're obviously going to be very disappointed.
'But do people see finance directors, when they're faced with a major piece of litigation, deciding that, "No, we're not going to go for the magic circle firm, we're not going to go for the Brick Court Chambers barristers, we'll go to a cheaper firm, we'll try and halve the costs, and we'll just try and cut budgets?". I suspect the answer is no. In fact, they'll say, "We want to put in as much as we can to win this case."
'I think that there is a difference between the general perception, that we want to try and keep costs down, and what people actually do, case by case, which is that they tend to spend whatever they think they need to to try and win.'
Frances Coulson, managing partner at Moon Beaver, nods vigorously. 'Clients could improve their economic spending on litigation, but they won't. They just won't shift. And it's getting worse, I think. Take what is happening in government procurement now – if you want to bid for a debt collection contract, you have to be able to do rail infrastructure as well. It's just ridiculous… Governments are not getting value for money.'
Whatever it takes to win
Craig Arnott is managing director at Burford Capital, the world's largest provider of third-party litigation funding and sponsor of this roundtable. He notes that there will always be some cases that are so important to the client that – however much the finance director may object to legal costs – they will want to spend whatever it takes to win.
But he adds that there is a 'sliding scale' of importance, and for cases lower down that scale legal departments are facing pressure from finance directors who question why the litigation should be brought.
'This is where there is a real tension within those corporations, because general counsel are saying, "This is a decent case", but the finance director retorts, "Well, how decent and how assured of winning are we?".
'So what internal legal departments are saying is, "we're actually not bringing these matters which we think are good overall, because of the cost consciousness", and they're leaving the costs for bigger cases. That means a lot of other matters are not being brought anymore.'
Nick Wood, partner and insolvency practitioner at Grant Thornton, recognises this picture. He says: 'To give an example of that, I was talking recently to the general counsel of a large European company that had suffered a £7m fraud. I said, "Well, what are you going to do about that? We can help you there, it won't cost you anything; we'll do the investigation". We were pretty certain where one of the assets of the fraudster was. But his reply was that for a figure of £7m, it is "lost in the rounds" and he just wasn't interested.'
But Jason Woodland, partner at Peters & Peters, thinks clients are becoming more open to new options to reduce costs: 'You do get clients who are a bit more creative, rather than just getting a budget for a case and saying, "Actually, that's a bit high, I'm not going to do that," or, "That looks OK, I'm going to do it."
'So it might involve funding, or perhaps working with lawyers trying to shape things slightly differently, or limit in stages what the lawyers are going to do, and take it stage by stage. But I think there's much more of a two-way conversation these days than there was. It's no longer a case of the lawyer saying, "Well, this is the case, this is what you have to do. It's going to take two years, it's going to cost a huge amount of money, do you want to do it or not?"'
Burford's Arnott agrees, adding that cases such as that mentioned by Wood, where the claim value was £7m, might be suitable for a new type of arrangement that is growing in popularity.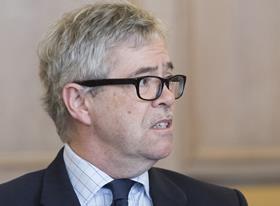 He says: 'This is where we're seeing some interest in the market to taking on books of business. So matters that probably wouldn't be funded by themselves, can be funded as part of a broader, client-specific portfolio, say of around a dozen matters… That's the way to get those cases into a funding arrangement. [At Burford] we have a high cost base, and it is expensive for us to look at a matter. So that's why these smaller cases don't actually cut it [on their own]… our own business is moving away from just single cases.'
Guy Harvey's firm, Shepherd & Wedderburn, recently signed what was described as an 'eight-figure' deal with Burford to fund a portfolio of its commercial litigation and arbitration.
Harvey says the reaction of clients has been positive so far, with one asking: 'Why has it taken you so long to do something that's obviously so sensible?'. The deal encompasses competition cases, arbitration, intellectual property, insolvency and related cases, as well as commercial litigation across a wider area.
'By putting them in a portfolio, we cross-collateralised those cases, as can Burford. So it becomes much easier to run them and reduces both the risk and the cost of providing the finance,' he says.
So how does the cost of this portfolio funding compare with traditional, single case finance?
Arnott says: 'Portfolio funding is cheaper because in the single case you've got the riskier situation, so it's always up or down – you've got a binary risk. In a portfolio, you can spread the risk across however many cases it is, and our portfolio arrangements range from three to a dozen matters. We can then take a keener view on not winning all those matters.'
He adds: 'The other real advantage is that what one might call the "papering" of the deal is done up front. This is something that is often overlooked, especially in single case funding; how difficult it is to actually come to the contractual arrangement, and how long it takes to do that. Firms are competing for business, the client wants to start their matter, or the firm might be in a pitch. And yet, you not only then have to [do due] diligence each matter, you also have to contract for it – this can take months and months.
'To be honest, it's the timing advantage that [portfolio funding] gives firms that we're seeing as one of the real attractions.'
Harvey adds: 'We have a set of criteria that we will apply internally through the investment committee, to decide whether a case can fit into a portfolio. Obviously the decision then rests [jointly] with Burford whether it should fit into the portfolio… but we are reasonably confident that, if we've been through that procedure and looked at all those issues, we are likely to get it agreed. That is a big change from just going to a client and saying, "Well, you've got a good case, we'll see if we can find someone to fund it", which is where we were previously.'
Arnott adds: 'The other thing that really binds it all together is that it develops the relationship, and a massive part of our risk assessment is the people that we feel comfortable working with. That only comes from doing cases time and time again. You get to know the strategic and forensic decisions that people make.'
Harvey adds that one more advantage of the portfolio arrangement is that the client only needs to contract with the law firm, not the funder, which makes it 'much, much simpler' for the client.
Turning to the broader funding market, Greene notes that this is 'certainly maturing'. But he continues: 'Where it remains very, very poor is at the lower end. We've got a very limited market for providing finance for claims up to £1m or £2m. The market has yet to really get to the right product for those types of claim. That might be provided by portfolio funding. But the difficulty for lawyers with portfolio funding is providing the risk assessment.'
Greene adds that when it comes to securing portfolio finance, law firms sometimes encounter a practical difficulty, because they simply do not collate the record of case outcomes that funders want to see in order to assess the firm's track record.
He notes that before-the-event insurance, which is currently a fairly immature market in the UK, may have the potential to help those seeking to bring small claims. A report by a Civil Justice Council working group focusing on BTE insurance is due to be published soon.
Greene also highlights crowdfunding as an interesting new development, particularly for high-profile judicial review cases: 'We crowdfunded the Article 50 litigation and we've crowdfunded the DUP case [in which a Green party politician is challenging Theresa May's £1bn post-election deal with the Democratic Unionists]. So you can limit your adverse costs with the government on those cases, and that's where it works. As long as they're public cases, that's where you're likely to get crowdfunded contributions.'
He adds that one of the big plus points for crowdfunding is the speed at which the finance can be sourced. 'You learn quite quickly the ways of developing crowdfunding, setting up with one of the platforms, the publicity and all of those things. You've got to get it right, but it's a very quick method. If you gave me a case today and it was popular, I could be crowdfunding it by this afternoon.'
Fixed ideas
One of the big developments in civil litigation this year was the publication at the end of July of Lord Justice Jackson's latest costs review, at the end of July. The judge set out detailed proposals for fixed costs in civil cases worth up to £100,000, including a new streamlined 'intermediate track'; and also plans for a voluntary pilot of fixed costs and speedier process in claims worth up to £250,000.
'Fixed costs aren't that popular with lawyers,' notes Rachel Rothwell, editor of Gazette sister publication Litigation Funding, 'but if you look at it from the client perspective, you can see the attraction. Say you're a small business with some sort of breach of contract issue. You go to your lawyer and ask, "What do you think about this claim?". The response will be, '"Well, you've got a good claim, but I can't really tell you how much it will cost to bring it, because I have no way of knowing what the adverse costs will be". That is incredibly daunting for the client.'
Coulson points out that fixed costs must be matched with a court system that operates more effectively, as 'it's not fair pushing all the costs [savings] on to the lawyers and not providing efficient courts.'
Marshall, one of 14 assessors who assisted Jackson with his latest proposals, said the judge had indeed been persuaded that a faster process was needed for the fixed costs to work, and what had started as a costs review had turned into a procedural review.
Ahmed adds: 'When you read [Jackson's] report, which contains a lot of empirical evidence, it shows that we can achieve predictability and some certainty in some of the disputes. I'm not saying it's a panacea for all disputes at the higher end of damages, but it's a positive step forward in terms of trying to increase access to justice, have predictability, and have certainty – at least for some portion of the citizens in this country.'
Double-edged sword
But Coulson adds: 'That's a double-edged sword, though, isn't it? Access to justice requires a choice of lawyers, it requires there to be enough lawyers. There are always uncertainties in litigation; whether those uncertainties fall on the client or on the law firm, there may still be an adverse effect on access to justice [if a choice of lawyer is no longer available due to fixed costs].'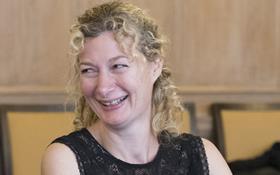 Coulson warns that fixed costs will expose smaller firms to being 'gamed' by opponents, who will find ways to deliberately stretch out proceedings despite the intended procedural straitjacket. She adds: 'At the smaller end of the scale, if you say to a client, "It's going to cost £2,000 to take this claim to the county court", and yet the court loses the file five times, and you send somebody to court and they haven't listed it three times, and so on – the cost then falls on the law firm. High street practices can't afford to do that, so then you get less choice of lawyers. The court system needs to be more certain. That is what will cut the costs.'
Marshall adds: 'I think the problem at the moment is that the government is closing all the courts to raise the money to invest in digitisation – and we have some scepticism of whether that digitalisation will deliver, with it being a government IT project.
'There's some confusion as well. You've got the online court on the one hand, and you've then got digitisation, which should improve all of the processes. I think, as lawyers, at the moment we're probably more interested in actually improving the existing High Court and county court infrastructure [than in creating the online court]. Having had a couple of meetings with HMCTS, I'm moderately optimistic that they're not trying to go for a big-bang approach. It looks a bit slow but I think they are actually talking to practitioners. They're doing it step by step, but that does mean it is going to take a while.'
On a final note, Harvey predicts that the impact of technology will stretch far beyond the functioning of the court system.
He says: 'One thing which is going to influence the way litigation is conducted hugely is much better analytics on when it's the right time to settle a case. We'll have algorithms that we can show to funders or insurers and say, "this is what's going to happen". That's a really interesting concept, and it's going to have a major impact'.
This roundtable was kindly sponsored by Burford Capital.