'I am a 6 years PQE female lawyer and want to know if I can work flexibly without damaging my career prospects.'
Reply
Dana Denis-Smith, Obelisk Support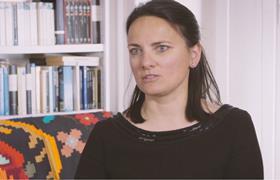 My advice is to think about what success would look like. Do you wish to be a partner in the current firm? How can you achieve this and what is the timeframe you wish to give yourself? Only then can you take an informed decision about whether your career prospects would be damaged if you worked flexibly. If what is important to you is to work with an employer that is supportive and trusts you to be working flexibly, than your success would not be affected by working differently, but it might mean that you are in the wrong firm. If they are not supportive of your request or you feel they would be marking down the value of your work because of it, it is worth asking whether that is the culture you wish to succeed in. It might be that the right question to ask is "how can I find a firm that values my work and allows flexibility?". There are plenty of ways to differentiate the firms that mean flexiblity, and those that just do it because they are legally required to offer it. Ask your social circle and peers and inform yourself of which firms have the culture that you feel would make you feel valued.
As a general comment on your question, I do not think your career prospects will be affected by asking for flexible work or indeed working flexibly. But there are ways to ask for the right type of arrangement, depending on your place of work. It is of course your right to ask for flexible work and I am sure there is a policy at your firm that explains how you can benefit from it. It is good to remember that flexible work can mean different things to different people. The first thing I would advise is that you align your expectations of flexible work to how the firm operates its scheme. Is it a firm where 1 day working from home is commonly accepted or is it a place where people work part time or more than one day remotely? Once you understand the pattern of flexibility allowed you can try to match it to what would be ideal for you.
Success in a career can be defined in very individual ways - and what is also important to remember is that a career is a series of jobs and as long as you continue to work and remain connected to the profession, your career can continue, even if it takes some turns. There are numerous options available for flexible work and they are provided by brands that are now well-known and respected. You can choose to work as a contractor and gain experience as a consultant lawyer, often adding another skills set if you can secure a role in an in-house team. You can also work fully-remotely from home around you family or just work in a different industry and return to law.
There are new ways of working that can provide you with other skills - not just technical legal skills - that are extremely well received in the market at the moment. You have options and you should not fear to find one that suits you and take a leap of faith. All change is good change as long as you are prepared to learn from the experience and add another string to your bow.
Tony Roe, principal, Tony Roe Solicitors
You don't say how long you have been at your current firm. You have a statutory right to apply to work flexibly for any reason, provided you have worked for your employer for 26 weeks continuously at the date of any application you might make. The Law Society has a practice note (under review) on this issue.
Also, ACAS has a lot of useful resources on its website, including how an employer should handle such a request.
Strictly speaking, working flexibly should not damage your career prospects at all. The practice note refers to the implications for employers for breach of the legislation relating to flexible working which, in certain circumstances, may amount to discrimination or constructive dismissal.
My niche family law firm has employed a solicitor on a flexible-working basis for almost ten years. I am a sole practitioner employing two solicitors. It has worked well for the particular employee, her clients and the firm. Flexible working has certainly not hindered her career prospects. Indeed, she has recently been promoted.
Enlightened firms realise that an employee whose request is granted is likely to grow in their commitment to the firm and deliver significantly beyond their flexible work pattern. Certainly that has been my firm's experience.
The Gazette endeavours to feature as many of your questions as possible but regrets that our careers counsellors are unable to reply personally.
Do you agree with our counsellors? Have your say below.