I was a commercial property associate at a biggish regional firm when I took a career break to start a family. That was six years ago. Have you got any advice about getting back into a legal career, either permanent or locum work, after a period of time away from the profession?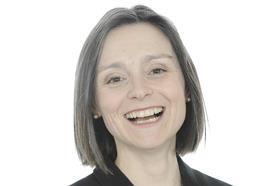 Suzanne Gill, partner at Wedlake Bell, says…
Commercial property has the advantage of more predictable hours, generally, than some other specialisms. Of course, this varies between firms and their client base too. Technology has moved on leaps and bounds in the last six years and flexible working is much easier now.
If I saw a CV like this I'd be impressed if the candidate had already taken some steps to update her knowledge – perhaps with some of the webinars available – as well as acknowledging more steps will be needed. Market knowledge would be good too. Are you so interested in property that you've thought about the CVAs (Company Voluntary Arrangements) hitting the high street?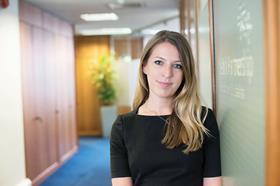 Chelsey Newsom, manager at Sellick Partnership, says…
Returning to work after a period of absence in the legal profession can be incredibly daunting. Candidates often ask me what it is they have to do to get back into the sector, but it is completely dependent on their individual situation. However, the most important factor I find is knowledge. The legal sector is constantly evolving so keeping your skills and knowledge up-to-date is essential. Depending on how long you have been away, the first and most important thing to consider is how much the industry has changed and how this might impact you getting yourself back in to the workplace. It is then important to come up with a plan to secure a role. Below are just a few examples of the advice I often give to candidates returning to work after a period of leave:
1. Utilise return-to-work initiatives
Last year the government introduced a number of return-to-work initiatives. The 'Returner Programmes' are formal schemes offered by employers to provide training and support to people who have taken time out of the workplace. These programmes are open to women and men, and give people who have taken career breaks the opportunity to refresh their skills and build professional networks.
2. Seek out relevant work experience
This is a great way to gain relevant experience whether it is paid or unpaid. Organisations with legal opportunities will generally be happy to offer candidates work experience in practice, in-house or the public sector. The best way to approach this is to contact the places that you have worked at previously or contact organisations in your area. You will be surprised how many people are willing to help.
3. Take advantage of networking and CPD events
Attending sector-specific and CPD events are effective ways of ensuring your knowledge is kept up-to-date. There are lots of free courses that you can attend which are great to add to your CV to show you are keeping abreast of the legal sector. They are also excellent networking opportunities to help you build up new connections in your field.
4. Think about your end goal
You also need to look at the bigger picture. Candidates that have had a longer career break may need to take a more junior role in order to build their experience back up. Locum positions are a great way of doing this. Locum roles can assist you in building your experience up quickly without being tied into a permanent post. Finally, it is important to only apply for roles you are capable of doing and that are not outwith your skillset. Think about your current skills and experience, and what you want to achieve, and then apply for roles that suit your requirements.