Diary of a busy practitioner, juggling work and family somewhere in England. This week: online reviews
It has happened. It has been decided that we will go on one of these online review sites. A Trip Advisor for lawyers. I am wholeheartedly against this. Why? Because, in case anyone was still unaware of this, you cannot trust the opinion of the public.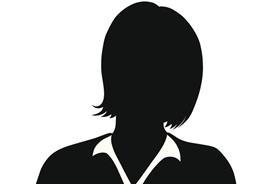 Let me give you some examples. My favourite online review, which still has me crying with laughter every time I read it, was the Mumsnetter who asked a question about a buggy and then, three years later, obviously having forgotten she raised the question, probably being in a fog of exhaustion and baby body fluids at the time, replied to her own question. It was only the Mumsnetter who next read the post who pointed out to her that she was responding to her past self.
We have all seen Amazon questions like 'Does this toy come with batteries' being answered by someone saying 'I don't know, I haven't opened it yet'. And let us not forget the reviewer who claimed the new batteries he bought on Amazon 'kept making his carbon monoxide detector go off' and had to be told by another user that he might have a carbon monoxide problem at home.
I appreciate that not everyone is this daft, but what is true is that only certain people post reviews. Certain types of people, or people in a certain frame of mind.
Every baby item I have ever purchased from John Lewis has only been reviewed by grandparents, for example. You know, those people who get to go home after a few hours with children and reflect on their day quietly. With only certain types of people providing reviews, overall the results will be skewed.
By people in a certain frame of mind, I mean people who are moved one way or another by their experience enough to make the effort to comment. I had a client recently who came in for a simple will. It turned out she needed a life interest trust will. I said this would cost more, and stated my fees in the client care letter, which she signed and returned. When she completed the (current, paper) feedback questionnaire she ticked to say she 'wholly disagreed' that we had kept to our costs estimate. This was just untrue, and I am very glad it wasn't published online.
Every client, including this one, walks through the door with the whole of their life, the whole of their morning, the conversations they had last night with their mum, all their past experiences and their preconceptions of a lawyer on their shoulders. I have seen it with disputes against professional executors where a solicitor has emailed a client and the client has added nuance, emotion and emphasis where none was intended, leading to all sorts of upset. I should add, on the other hand, I have also had very good feedback when I have thought I had done a bit of a rubbish job.
We tend to deal with clients at tough times in their lives, and usually we are charging them a lot for the privilege. In conveyancing in particular, clients are unaware of the work and responsibility involved in purchasing a property, and we are often accused of 'slowing things down'. In litigation, sometimes we charge clients a lot for advice they don't like, and charge them even when they lose. We have to act in a client's best interests, and sometimes they don't know what is in their best interests in the longer term. It is not as straightforward as providing a meal in a restaurant- the customer is not always right. In many of these cases, I think I would be more than happy with a solid, three-star review instead of changing the way I act or advise 'for the likes'. But who has the time or inclination to write a three star review?