The legal market in Cardiff is thriving. According to research from property agents Knight Frank, 20% of the property deals in Cardiff during 2016 involved law firms – leading to the city topping the UK charts for law firm property deals overall in that year.
It is easy to see that Wales is an attractive proposition for firms, like ours, considering nearshoring. For most law firms, a significant proportion of operating costs are fixed but they need to find ways to reduce costs without impacting on quality. Office space is becoming more expensive (particularly in the south-east of England) and the increasing cost of living in, or commuting to, London means there is little reasonable prospect of freezing or reducing staffing costs while simultaneously retaining the best talent.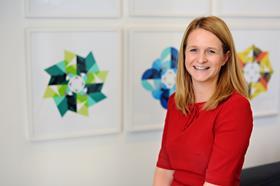 These were the challenges that Lewis Silkin faced in 2012 when we decided to look at nearshoring as a way of working with our clients to reduce costs. Like all firms who have considered 'breaking out', we had a wish list of the things that we felt we needed to achieve. Cardiff, and Wales more broadly, have enabled us to tick all the boxes.
Office space is affordable, and importantly located close to the mainline station. With the electrification of the Great Western main line in 2018, journey times to London will be reduced, opening up the region and further improving connectivity into wider growth hubs. This includes using Wales as a launch pad from which to expand provision of services into the vibrant south-west economy – which is often the stomping ground of the costlier Bristol – and along the M4 corridor.
From a talent perspective, outstanding universities and several excellent law schools mean that there is a strong pipeline of graduates, offering the ability to grow and nurture teams. Although London has historically had a gravitational pull on talent, Cardiff has plenty to shout about. It is a vibrant city with a rich cultural heritage, affordable living costs and an excellent quality of life.
As more business has expanded into Wales (and recent figures estimate continued economic growth significantly above the UK average), it is increasingly somewhere that people want to live and stay.
This is reflected in our growth. In 2012 we were a small group of employment lawyers. Five years later, we have doubled our office space adding real estate, corporate and immigration services to meet expanding client demand. We have also increased the size of our business services team.
With increased connectivity and economic growth, Wales is cementing itself as a centre of opportunity for businesses and advisers, particularly within the specialist media and tech industries. Both Cardiff and Swansea have evolved and continue to grow as key creative hubs: BBC Wales is set to move into its new £120m HQ in Cardiff in 2018; there is a significant Welsh tech cluster, including established incubator and accelerator spaces in Cardiff; and a £500m city deal for Swansea Bay aims to transform the region into a digital super-hub.
From our offices, we see the development of the city happening all around us. Cardiff is a city on the up; it is an ideal place for businesses big and small, and we are delighted to have found a home here.
Lucy Lewis is a partner at Lewis Silkin