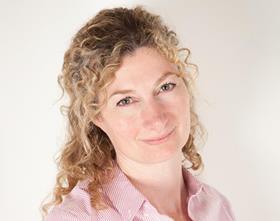 Since the April 2013 Jackson reforms, litigators have been hungry for guidance on how the revamped proportionality rule should work. Their appetite was originally whetted by Lord Justice Jackson's suggestion that the rule would soon be fleshed out by the Court of Appeal. But five years on, the notable absence of any such judgment from on high has left lawyers begging for titbits from the lower courts – with any decision or judicial commentary on the proportionality rule eagerly seized upon.
Towards the end of September in Norwich and Cambridge County Court, Judge Auerbach dropped a particularly tasty morsel, directly addressing some of the key proportionality questions in Reynolds v One Stop Stores Ltd.
Reynolds was an employer's liability claim for personal injury, stemming from a 2012 wrist injury. The defendant admitted liability early on, making a settlement offer of £35,000 which was rejected by the claimants. While the original claim was put at £50,000, this was later raised to £300,000 due to changes in medical evidence and prognosis. As the district judge at first instance, DJ Reeves, put it, 'the matter was teed up for a full fight and the court was led to believe [the case value] was £300,000'. But at the doors of the court, the claimants accepted a £50,000 settlement offer from the defendants. This was just £15,000 more than the original offer, after four years of litigation.
In assessing costs, DJ Reeves took the 'global' approach to proportionality. He first conducted a line-by-line assessment to find 'reasonable' costs, which came to £115,906. He then reached under his desk and brought out the proportionality axe, which whooshed down to cut base costs to a proportionate figure of £75,000. He did not give an explanation of how this figure had been arrived at.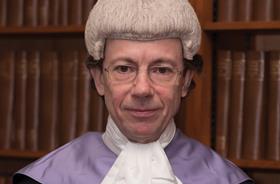 The claimants appealed on the sole issue of proportionality, with the appeal heard by Judge Auerbach. Upholding DJ Reeves' decision, Judge Auerbach gave a detailed judgment on proportionality which is well worth a read.
First, he tackled the fundamental question of whether judges should be taking a 'mathematically reasoned' approach to reaching a proportionate figure. No they should not, he concluded. Judge Auerbach said judges must make a 'value judgment', which takes into account the list of relevant 'factors' set out in the proportionality rule. These include the sums in issue, but also matters such as the complexity and public importance of the case, which do not lend themselves to 'any particular mathematical formula or algorithm'. It is not necessary to assign a 'precise numerical weighting' to each factor, he said, but when a judge presents their decision, the final proportionate figure must be in keeping with their reasoning leading up to it, and not be 'perverse' or 'irrational'.
Despite Judge Auerbach's dislike of mathematical formulae, however, it is hard not to notice that the amount DJ Reeves arrived at for proportionate base costs, at £75,000, is precisely one-and-a-half times the £50,000 settlement figure. This fact was pointed out by claimant counsel Andrew Hogan, who argued that it rather looked as if the district judge had effectively applied a tariff. Judge Auerbach rejected this argument and said he was satisfied that the district judge had not taken a 'mechanistic' approach. But he added that if, in arriving at his final proportionate figure in this case, the district judge had indeed taken into account that figure's 'relation' to the £50,000 that the judge considered to be the underlying sums at stake, then 'there is nothing wrong about that at all'. This seems a little contradictory to me.
Clearly when assessing what is proportionate, the figure that a judge takes to be the 'sums in issue' is crucial. So what happens when, as in this case, the claim is for £300,000, but it settles for just £50,000? DJ Reeves took the sums in issue to be £50,000, which had a dramatic effect on the amount he then considered proportionate. Did he get this right? Judge Auerbach found that £50,000 was indeed an appropriate figure for sums in issue, but that it would be wrong to 'automatically' use the settlement figure. Fortunately, this was not what DJ Reeves had done. He had simply 'highlighted' the £50,000 settlement figure as 'reflective' of what could be considered a reasonable valuation of the claim, given everything he knew about the litigation.
Semantics aside, it is clear that the amount that a claim settles for will be very influential in terms of the level of costs that will be considered proportionate. Could this have unintended consequences for the client/solicitor relationship? After all, a fragile client who wants to accept a low settlement on the court doorstep, rather than face the pressure of litigation, may be dooming their advisers to low recoverable costs as a result. One imagines it could be hard for solicitors to advise the client objectively in that situation.
Reynolds has added some flesh to the bare bones of the proportionality rule, and for that at least it will be welcomed on all sides. But many lawyers will no doubt feel they are not truly any closer to knowing what any given judge, on any given day, will decide is a proportionate level of costs.
Rachel Rothwell is editor of Gazette sister magazine Litigation Funding, the essential guide to finance and costs. For subscription details, tel: 020 7841 5523