With due deference to the bench, I have recused (sic) myself from this week's Leader column in favour of the Association of Her Majesty's District Judges.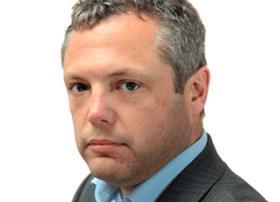 The association's scathing verdict on the state of the courts reform programme deserves the widest possible airing but requires no commentary from me. Here are some highlights.
'More than half of the budget of £1.1bn has already been spent for limited tangible benefit. Court closures and huge reductions in staff with more to come have led to a stark deterioration in the service with no immediate sign of the promised technology…
'If the service centres cannot cope and the backroom staff at the courts are pared to the bare minimum, chaos and complete inefficiency will ensue – on the ground, it is apparent that the best staff have left/are looking to leave because they feel the picture is bleak and all that experience is lost, with a wing and a prayer that the "new" or less capable staff will be able to work at a high level of competence…
'HMCTS acknowledges that over 15m people will require assistance to use a digitalised system. We have yet to see any persuasive evidence of how support to this section of society is to be provided…
'We question whether there has been meaningful (as opposed to token) consultation with all levels of the judiciary. There is a feeling that whilst MoJ/HMCTS consult, they do not listen but proceed simply to implement the decisions taken by them before any consultation took place. Such an approach makes consultation meaningless…
'Video hearings are going to be far less likely than first envisaged by HMCTS… there will certainly be no presumption in favour of hearings by video with a default position of the hearing in person. Rather, the presumption will be the other way round…
'The consultation document itself made frequent references to "value for money for the taxpayer", far more often than to "access to justice". This leads to suspicion that the government's priority in the Reform programme is cutting expenditure without proper consideration of the impact on access to justice.'
Oh, and the lifts don't work either.
The full response can be read here.