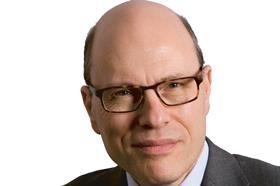 The Assisted Dying Bill that the House of Lords will debate on Friday is significantly different from a bill of the same name introduced seven years ago by Lord Falconer, the former lord chancellor. As originally drafted, Falconer's private member's bill had no judicial safeguards. It lapsed in 2015.
In its latest incarnation, sponsored by the crossbench peer Lady Meacher (pictured above), the bill includes some amendments that were accepted by Falconer in 2014 and approved by other peers. But there is still uncertainty over the responsibilities that it would impose on the judiciary.
If enacted, the bill would give new rights to adult residents of England and Wales who are 'terminally ill'. That means they have been 'diagnosed by a registered medical practitioner as having an inevitably progressive condition which cannot be reversed by treatment' and, as a result, they are 'reasonably expected to die within six months'.
'Judges are not doctors, of course. But it seems hard to understand why courts should not be allowed to test the medical evidence on this fundamental issue'
After a person had made a formal declaration, it would become lawful for a doctor to 'prescribe medicines for that person to enable that person to end their own life'. There would be an amendment to the Suicide Act 1961, under which it is currently a serious criminal offence to help people to kill themselves.
The bill would not legalise euthanasia, its supporters explain, because it says that 'the decision to self-administer the medicine and the final act of doing so must be taken by the person for whom the medicine has been prescribed'. However, a health professional – who may be a registered nurse authorised by the attending doctor – could prepare the medicine for self-administration; prepare a medical device to enable self-administration; or assist the person to 'ingest or otherwise self-administer the medicine'.
Because some people might understand 'assisted dying' to include either palliative care or euthanasia, it would surely be less confusing to call this the Assisted Suicide Bill or the Suicide (Amendment) Bill. Indeed, some peers thought the drafting could be made even clearer if the word 'medicine', which usually means something intended to help you recover, was replaced by a term like 'lethal drugs' or 'poison'.
Under Meacher's bill, the courts would have to decide whether an individual 'has capacity to make the decision to end his or her own life'. Judges must also be satisfied 'that the person has a voluntary, clear, settled and informed wish to end his or her own life'. That would presumably require oral evidence from the applicant as well as assessment of any medical evidence.
What the judges would not have to decide was whether a person was terminally ill. That would be a decision for the treating doctor and an independent doctor. Both physicians would also need to be satisfied that the individual had 'the capacity to make the decision to end their own life and has a clear and settled intention to end their own life which has been reached voluntarily, on an informed basis and without coercion or duress'.
Judges are not doctors, of course. But it seems hard to understand why courts should not be allowed to test the medical evidence on this fundamental issue. It's also odd that questions of coercion and duress would be for doctors rather than judges – although those requirements are implicit in the shared tests.
And which judges would they be? The bill requires the consent of 'the High Court (Family Division)'. This drafting strikes me as both too vague and too narrow. Why not say 'a judge of the High Court'? Parliament should not fetter the lord chief justice's discretion to assign the most appropriate judge in each case.
But perhaps the judges' role is to be no more than a fig-leaf or a rubber stamp. As the bill is drafted, they would not be asked whether assisted suicide was in an individual's interests or whether a refusal to assist would breach an individual's human rights. The judges' main job would be to assess applicants' wishes and capacity – though judges would also be expected to verify the age and residence status of applicants.
Meacher's bill has plenty of drafting ambiguities. Applicants must have been 'ordinarily resident in England and Wales for not less than one year'. Does that mean in the year preceding the application? Or at any time in their lives? Those with a conscientious objection are not required 'to participate in anything authorised' by the bill. Does that apply to the judges? And could there be appeals?
But perhaps it's unfair to quibble. For a private member's bill to get through the House of Commons, it needs government support. That includes redrafting by parliamentary counsel. But, according to a report in the Telegraph this month, Boris Johnson does not support a change in the law. If that's true, then drafting problems are the least of Meacher's concerns.