Consumer-facing apps and portals can help address the unmet need for affordable legal services – and aid Ukrainian refugees. But the vast majority are commercial initiatives and in the end someone has to pay
For the past few months, legal tech news has been dominated by massive fundraising announcements from business-to-business (B2B) start-ups. But recently the workflow/automation movement has shifted to the business-to-consumer (B2C) market and consumer-facing apps and portals that address the unmet need for affordable legal services. These are also attracting investors. And where legislation is updated too, tech becomes a game-changer. On Wednesday this week no-fault divorce was introduced; a few days after online divorce service and co-parenting app Amicable, which combines online tools with human (not lawyer) support, raised another £1.2m in venture capital funding in anticipation of increased demand.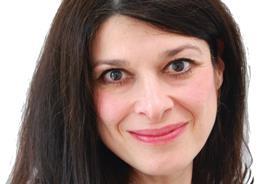 Other B2C start-ups are tackling landlord and tenant issues and visa applications, the latter having increased since Brexit. The complexity of the UK visa application process – more than 350 pages of guidance for applicants looking to work in the UK and companies wishing to employ skilled workers from outside the UK – means it should be fertile ground for legal tech solutions. One example is Lawtech Sandbox participant What Visa?, which is an online eligibility checker for UK skilled worker visas. More recently, the war in Ukraine has created a new urgency for immigrant visas in the UK and elsewhere.
Legal tech for Ukraine
In March, Law School 2.0, which was founded in 2021 by legal technologists Annabel Pemberton (in the Czech Republic), Amy Conroy (in London) and Nathan Corr (in Edinburgh), to help law students and paralegals gain legal tech skills, organised Support48. This is a 48-hour sprint to create no-code lawtech solutions to help people fleeing from Ukraine who are enduring long waits for visas to the UK and elsewhere.
The concept was based on the Law School 2.0 LegalTech Vacation Scheme last summer, which included expert talks and a 48-hour ideas sprint which involved identifying problems and developing and applying practical solutions. In just over a year, Law School 2.0 has built an international online community, which its founders wanted to leverage to support Ukrainian refugees.
Corr explains the format. 'Participants voted for one of four challenges they wanted to work on, and we grouped them into teams based on the challenge they voted for. The only exception was Weightmans, which joined as a team. Each team had their own Slack channel – the majority used the Slack 'huddle' feature, but some teams also used Zoom. For the group sessions, we used [video platform] Airmeet to play lectures from last year's LegalTech Vacation Scheme, and Anna Seidl-Schulz from BRYTER Open did a demo of BRYTER.' Other tech resources included Google Design Sprint Kit and Miro, a visual collaboration platform (online whiteboard).
Most participants were students from BPP University, but law firms got involved too. Weightmans' team, led by chief technology and innovation officer Stuart Whittle, created Instruction+, a multi-language app built on the Neota Logic platform which makes it easy for refugees to upload required information and documents to enable immigration lawyers to expedite their visa applications. Although Addleshaw Goddard did not participate in the ideas sprint, their innovation team is helping build out solutions using BRYTER's platform.
Teams designed apps and web portals to help Ukrainian refugees with visa applications for the UK and other countries and to provide links to resources that help people settle into life in the UK, which has proved a struggle for many migrants. As several teams developed similar prototypes, they are now consolidating these into practical solutions. However, not all of these are apps, explains Corr, because downloading an app requires bandwidth and battery power, and migrants may not have consistent connectivity or power to charge a smartphone, whereas a web portal can be accessed from any device. Support48 is still looking for help from immigration lawyers and regulatory experts. You can get involved here.
Meanwhile, in the US, Wilson Sonsini legal tech subsidiary SixFifty, supported by advice from the American Immigration Lawyers Association, has launched a free automated tool in English and Ukrainian to help Ukrainians who are in the US on temporary visas, and immigration attorneys supporting Ukrainian communities, to quickly apply for asylum or Temporary Protected Status.
Pay soaring for key tech roles
The fact that 85% of UK law firms plan to increase their numbers in 2022 (according to a survey by accounting group MHA), combined with the well-documented shortage of tech skills, is good news for legal tech professionals. A report published last week by a US legal tech recruiter, ESP Legal, indicated that law firms will have to pay more for tech talent. It predicted pay increases of 7.6% for legal technologists, and 8.9% for technology executive leadership and key management roles. Small and mid-size law firms will also have to pay 7.7% more on average to fill technology and litigation support roles.
While this may reflect higher turnover among business support professionals, many firms are looking to expand their IT and innovation functions. In addition to higher salaries, options for remote and flexible working have become important factors in recruitment and retention, particularly as lawyers are spending less time in the office.
Automating consumer law
Although in principle, online self-service resources open up access to legal information and advice to the general public, it is important to ensure that nobody is excluded and vulnerable people can get the support they need. As Stephen Ward of Clerksroom said at Westminster Legal Policy Forum's legal tech seminar, law is a distress purchase – nobody wants to call a lawyer, and for many the cost is prohibitive. Consumer-facing technology is helping to make access to justice more accessible and affordable.
The forum's seminar focused on tech's ability to transform consumer law and strategies to ensure that consumers benefit from tech and automation. Chris Nichols, director of regulation and policy at the Legal Services Board (LSB), acknowledged that 'things had moved on' in terms of tech adoption during the pandemic. He encouraged regulators to manage this 'transformational change', by shedding the perception that regulation was a barrier to innovation (there are 14 legal regulators) and to work together to provide clarity around tech-related risks like data security and cybercrime. However, he warned that 'given the importance of supporting technology, I don't think we can be overly risk averse'. He called for active collaboration across the sector to provide a regulatory framework that will foster tech innovation while protecting consumers.
Driving disruption
Jenifer Swallow, director of Lawtech UK, agreed, highlighting the £11.4bn market opportunity for lawtech and innovation to address unmet legal needs and the fact that lawtech is growing faster than any other applied tech sector. While B2B lawtechs are attracting more investment and media attention than consumer products and services, Swallow, who was formerly general counsel of Wise, recalled that developments in the consumer space – online banking and banking apps – initiated the wholesale transformation of financial services.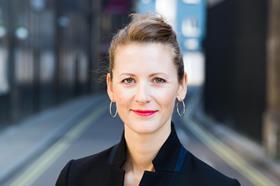 'Once consumers see what is possible, they drive market disruption,' she says. 'It's not about digitising how we do things now but obsessing about what people need and delivering it in new, innovative ways.' She highlighted a couple of Lawtech Sandbox participants – Valla and Legal Utopia - that provide affordable online self-service legal guidance and support, with the option to connect to a lawyer if required.
Swallow agreed with Nichols on the importance of regulators working together to support innovation, address common risks and encourage market growth and competition. Finally, she asked why technical literacy was not a regulatory requirement for practising law.
Problem solving vs transformation
Matthew Maxwell Scott, executive director of the Association of Consumer Support Organisations, highlighted the difference in the rationale for using legal tech between clients of corporate firms, who look for efficiency gains and reduced costs; and individuals and SMEs who seek resolutions, value for money and information about how their case is progressing. Legal tech, especially AI-powered automated systems, can cut costs and improve information flows.
Maxwell Scott also discussed some of the human challenges to legal tech, including the digital skills gap. Then he turned to collaboration. 'We have talked about collaboration between the provider interest – the law firms and the tech companies – and the regulators, but the consumer voice needs to be heard too,' he said, flagging up the importance of consulting the Legal Services Consumer Board. Consumers are worried about data security, and how their personal data is being used. 'If we use technology badly, unmet legal need won't get tackled – it will grow,' he warned.
Julia Salasky, chief executive of legal operations and compliance platform Legl, focuses on digitising day-to-day legal processes in ways that improve users' experience while driving efficiencies that enable law firms to take on more work. Rather than thinking of technology as something that can transform the sector, she believes that legal tech should focus on identifying 'the core problems that tech can solve'. This is the same approach taken by Law School 2.0 in its 48-hour ideas sprints.
However, in response to a question, Salasky said that the driving force behind legal tech in the consumer space is servicing the market, and technology cannot be seen as a panacea for meeting unmet legal need because it needs a commercial market.
'Technology companies can't exist as non-commercial organisations,' she said. 'Where is the government support for areas where technology can't be commercially viable?' While technology can help address the gap in the under-served consumer legal services market, someone has to pay for it.