The most populous US state, which contributes one-seventh of the nation's GDP, boasts a diversified economy – from high-tech, biotech and entertainment, to farming, manufacturing and financial services. Companies from the Golden State feature prominently in this year's Fortune 500, including Apple, Chevron, Disney, Facebook and Visa.
The magnets of San Francisco and Silicon Valley ensure California remains the number one destination for venture capital investment in the US. Total financing reached $7.4bn in the first quarter of 2017, according to a PwC study. This includes $448m raised by San Francisco-based Airbnb.
Given the variety of sectors and multiplicity of business centres, there is more than one legal market in California. As Jeff Margulies, Norton Rose Fulbright's Los Angeles partner-in-charge, says: 'The northern California legal market is more high-tech and has more Fortune 500 companies. It also features more corporate and intellectual property work.' Conversely, Los Angeles in the south 'is more middle-market, with a much higher litigation volume'.
'While Silicon Valley and Hollywood are the most recognisable markets in California, the state's economy is broad and has a range of business hotspots,' says Ora Fisher, Latham & Watkins' vice-chair and a partner in the Silicon Valley office. 'For example, both Los Angeles and San Diego have thriving emerging company communities, and San Francisco has seen interesting developments in finance and litigation as the northern California start-up economy has matured and complex issues flow from multi-jurisdictional deal-making and regulation.'
Silicon Valley is a very concentrated hub of a lot of very interesting business

Mark Webber, Fieldfisher
Latham, which was founded in Los Angeles 83 years ago as a small tax and employment firm, has since expanded globally and on its home turf. It has more than 2,400 lawyers worldwide, including 600 in six California offices.
Palo Alto in Silicon Valley was the obvious choice for City firm Fieldfisher, given its focus on tech transactions and data privacy. 'Whatever technology can disrupt, has a place in Silicon Valley,' says US managing partner Mark Webber. 'So [it] is a very concentrated hub of a lot of very interesting business.' The likes of Apple, Google, Facebook and HP all hail from Silicon Valley, as do clients of the firm including Netflix, Evernote (a note-taking app), VMWare (data centre technology) and Intel.
British outposts
There are only a few UK firms with outposts in California, and that excludes the magic circle, which has focused on the US east coast.
'California is an important market for the Law Society, given the current and growing interest from members and UK firms, particularly in the tech sector,' says international policy adviser David McNaught. There were 111 solicitors practising in California out of a total of 1,056 US-based solicitors, as of December 2016, putting it third in the US behind New York and Washington DC.
For firms targeting this market, a physical presence is a great asset. First, as Webber notes, 'the [eight-hour] time zone means it is quite hard to serve California from London effectively'.
Second, the practice of law is more 'informal' than in New York or Washington, says Michael Shepard, managing partner of Hogan Lovells' San Francisco and Silicon Valley office.
'California is a network market,' says Mark Barron, an English solicitor who co-heads the Menlo Park office of Taylor Wessing. 'Silicon Valley is quite a small strip of land [from the north of San Francisco to the south of San Jose]. People really do know each other. It is actually a very small, tight-knit community. It is tough to get access to the venture community [entrepreneurs, start-ups and investors] unless you are living and breathing what's going on there.'
From Silicon Valley, firms can also serve San Francisco, which is just 30 miles away. 'I just get in the car and drive there,' says Webber. 'We are active in both markets, and in reality there isn't a distinction between Silicon Valley and San Francisco once you are in that market.'
Silicon Valley has long been considered the world's technology and innovation hub, but 'the next generation of tech companies are now often in San Francisco', says Barron, pointing to Uber, Square, Twitter, Dropbox, Airbnb, and Pinterest. Traditionally based in Menlo Park's Sand Hill Road, venture capital firms are following start-ups into the city by opening new offices in the business district of South Park – among them Kleiner Perkins, Index Ventures and Google Ventures. 'As humble lawyers, we follow the money,' says Barron, who spends half of his time in San Francisco.
Silicon Valley is quite a small strip of land. People really do know each other. It is actually a very small, tight-knit community

Mark Barron, Taylor Wessing
'The other great thing about the office in Silicon Valley is not just the opportunity in California,' he adds. From there, the London-based firm, which has a focus on technology, media and communications, and life sciences, can access other key US tech hubs, including Portland and Seattle.
And markets further afield too. As Withers' San Diego-based partner Carol Kao notes: 'Opening offices on the US west coast has enabled us to create an Asia-Pacific practice that works between California and our offices in Japan, Australia, Hong Kong and Singapore to provide skilled cross-border advice in the region.'
Venture capital flow
So what are the opportunities? Reflecting a diversified and dynamic economy, these range from data privacy, patent litigation and prosecution, corporate and real estate deals, to environmental law, tax and estate planning, and finance.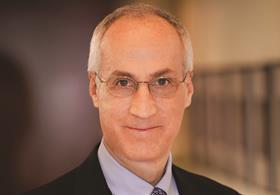 'There has been a real flow of US venture [capital] money into Europe, and we have become very much part of that money flow,' says Barron. 'We act for a number of the brand name Californian VCs [venture capital firms].' Taylor Wessing recently advised Benchmark Capital on its investment into Berlin's Contentful, a digital content management platform. It also acts for venture-backed companies such as Tastemade and Move Guides; and 'about a third' of US-headquartered 'unicorns' (private companies valued at at least $1bn).
The local companies have a worldwide reach that increasingly creates complex and worldwide law enforcement and related issues, and they have valuable intellectual property that they must protect

Michael Shepard, Hogan Lovells
As with Taylor Wessing and Fieldfisher, Osborne Clarke does not advise on US law. 'Our US offices do not practise law domestically but offer access to highly experienced European and Asian lawyers,' says Emily Jones, head of the Silicon Valley office. Osborne Clarke launched in Palo Alto in 2000 and in San Francisco in 2014. Since 2000 the firm has supported over 600 companies with expansion and growth in overseas markets.
That includes 'leading digital business companies on all aspects of their overseas expansion and growth in Europe and Asia, often starting with our popular "EU in a Box" package through to global advice focused on employment, licensing, privacy, disputes, and transactions,' Jones says.
'In recent years, we have also supported an increasing number of companies in the financial services, automotive and life sciences sectors, particularly where their activities overlap with digital business, such as FinTech, autonomous vehicles and MedTech. We expect this trend to continue.' The firm's clients include Microsoft, which has operations in Silicon Valley, Facebook, and start-up and fast-growth companies such as Docusign and Fitbit.
Fieldfisher's Silicon Valley office 'is entirely an access point for support when west coast technology expands and does deals in Europe,' says Webber. 'The vast proportion of revenue [derives from] privacy and tech-related deals.' This work is partly driven by the EU's General Data Protection Regulation (GDPR) that is coming into force next May; and the European Court of Justice's groundbreaking ruling in Schrems in October 2015 that outlawed the 'safe harbour' arrangements for the transfer of personal data between the US and the EU. 'At that point, we picked up 30 clients in one day,' he adds.
Recent highlights include advising San Francisco-based cloud company Zendesk and Redwood City's enterprise content platform Box on securing Binding Corporate Rules approval (BCRs allow multinationals to transfer personal data from the European Economic Area to their affiliates outside the EEA in compliance with EU data protection law); and digital streaming TV service Roku, based in Los Gatos, on its rollout and launch in the UK and France.
'GDPR and cybersecurity are such hot areas at the moment,' says Barron, whose firm recently launched a cyber-response app. Barron runs the office with Dr Kai Westerwelle, a data privacy expert qualified in Germany, which is the 'high water-mark in European data privacy', he says.
Clyde & Co launched its San Francisco office in April 2008 with a 10-strong disputes team from US firm Duane Morris. With nearly 60 lawyers (out of close to 200 in the US) it has become the largest of the firm's eight offices in the nation. 'We have had consistent growth over the past five years, increasing our headcount by 30% in that time,' says San Francisco managing partner Bill Casey. Driving much of that expansion is the San Francisco-based cyber-risk and data breach team.
'There has been a wave of growth of insurers and insurance products in this practice area,' says Casey. The team has been involved in 'more than 2,500 privacy and data breach incidents on behalf of insurers in the last 10 years, including many of the largest and most complex breaches in the retail, healthcare, education, professional and hospitality sectors'.
Rich residents
London-origin Withers, which specialises in advising high-net-worth individuals, launched its first office in San Francisco in early 2014. This was followed by San Diego, Rancho Santa Fe and Los Angeles in June 2015, when it took on the 26-lawyer California private client team of legacy firm McKenna Long & Aldridge. Lawyer headcount has since expanded to 42 across the four offices. 'The potential of the California legal market is huge for a firm with our focus, as it has more UHNW [ultra-high-net-worth] residents than any other US state,' says Carol Kao.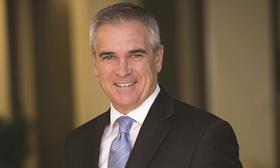 'The firm has had an east coast US practice since 2002, but lacked the on-the-ground capacity to provide advice on the west coast,' says Kao, adding: 'The San Francisco office was opened with the aim of providing wealth-planning, real estate and corporate advice in California, and particularly in targeting the immense market for advice in the Silicon Valley region.
Developing a marketable reputation will require time and commitment to the jurisdiction

Bill Casey, Clyde & Co
'Adding the McKenna Long team in 2015 enabled the firm to expand across southern California, and also to create a substantial tax, trust and estate-planning group, along with significant capabilities in philanthropy and charity law advice,' she says.
While in southern California the area of growth in the past 12-18 months has been international tax, 'in northern California, the technology sector and rampant tech start-ups have created legal work in all areas of practice, but above all the tax and estate planning practice for executives', Kao notes.
Meanwhile, Hogan Lovells, the product of the 2010 merger between London's Lovells and US firm Hogan & Hartson, has in the past year 'brought in prominent lawyers into its corporate, finance and litigation practices in California,' says Shepard. These laterals specialise in tech, life sciences and entertainment, and include a northern California team of four corporate partners joining from Weil, Gotshal & Manges in May. The San Francisco office has grown by 10 lawyers to 31 in the past three years.
'As home of many of the world's leading technology companies, northern California is a key market for corporate transactions,' Shepard says. 'The local companies have a worldwide reach that increasingly creates complex and worldwide law enforcement and related issues, and they have valuable intellectual property that they must protect.'
As a result, in Menlo Park and San Francisco Hogan Lovells handles corporate work, litigation (including white-collar criminal defence and internal investigation) and intellectual property. From San Francisco the firm has advised Foxconn subsidiary, FIH Mobile Limited, and the newly established HMD Global Oy on the acquisition of Microsoft's feature phone assets for $350m; it is working on 'highly sensitive internal investigations for two of the biggest Silicon Valley and west coast companies', led by a partner in the Silicon Valley office. Furthermore, it has advised Ford on its acquisition of Chariot, a commuter ride-sharing start-up based in San Francisco.
Green giant
Under governor Jerry Brown and his predecessor Arnold Schwarzenegger (pictured), California has been setting the benchmark for environmental legislation and other initiatives to fight climate change and promote clean energy.
Legislation was introduced last year requiring the state to reduce greenhouse gas emissions to 40% below 1990 levels by 2030; state subsidies are available to drivers of electric cars; and there are plans to increase new housing through legislation that would incentivise developers to build homes connected to public transport.
'California continues to be at the forefront of environmental and land use issues,' Latham & Watkins' Ora Fisher says. The firm's practice covers areas such as climate change, air and water quality, and alternative energy, as well as project finance and real estate development.
'These areas are important to our clients' businesses and are becoming even more prominent in the policy arena as the state of California has asserted itself as a counterweight to environmental policies being proposed and enacted at the federal level by the Trump administration,' Fisher says
Launched in 1996, Hogan Lovells' LA office now has 42 lawyers. Media and entertainment, healthcare, finance and real estate count among the sectors it covers.
For example, an LA-based partner last year led a team which advised on the $2bn spin-off of Vanderbilt University's medical centre business and related assets – including substantial real estate assets – into a new, separate non-profit entity. Out of LA, the firm has advised EuropaCorp, the French mini-major co-founded by Luc Besson, on its $600m credit facilities.
Litigious environment
At Norton Rose Fulbright, the 'leading California practice areas have been disputes and municipal finance,' says Jeff Margulies. He notes that the firm has benefited from 'the ongoing litigious environment in California, particularly in consumer and environmental litigation', and 'the finance practice has grown tremendously due to the addition of our San Francisco team, and the ever-present need for public entities in California to raise funds or refinance existing bond offerings'.
The San Francisco office opened in June 2016 with a team of seven public finance lawyers from Sidley Austin (a team that has since grown to nine). It has advised the San Francisco Public Utilities Commission, one of the largest water utilities in the US, on a $1.4bn debt restructuring to address the growing water needs of the San Francisco area, which, as with much of California, is suffering from a drought that has lasted several years. The firm's San Francisco lawyers are also advising the Monterey Peninsula Water Management District and the Cal-Am Water Company on a securitisation to finance a portion of the costs of a $500m water desalination facility (this will be the first securitisation for an investor-owned water utility in the US).
The LA office is much older, dating back to the 1989 tie-up between Fulbright & Jaworski and Reavis & McGrath. Current headcount is 45, but Margulies says it will 'grow with the completion of our merger with Chadbourne & Parke'. The combination of Norton Rose Fulbright with the New York-headquartered firm, bringing together 1,000 lawyers in the US and 4,000 globally, was completed on 30 June.
It was from LA that the firm recently obtained a settlement for National Oilwell Varco, a Houston-based oil and gas client, in a series of four toxic tort cases. One lawsuit was filed by 22 plaintiffs alleging exposure to chemicals at an office in Orange, California that was built on the site of former NOV manufacturing operations.
In addition to Los Angeles, Silicon Valley and San Francisco, Latham has offices in Orange County, San Diego and the Los Angeles commercial district of Century City, which is the firm's most recent US office opening in November 2014. Launched with five partners to 'advise top US and international clients in entertainment, sports and media matters', the office currently has 37 lawyers practising in corporate, finance, litigation and tax areas, Fisher says.
Nine of the 27 associates elected partner at the end of last year are based in California. In February, the firm expanded its southern California litigation and trial team with high-profile partner hires (Thomas Nolan and Joshua Hamilton from Skadden and Paul Hastings, respectively). Leslie Caldwell, former assistant attorney general for the US Department of Justice's Criminal Division, will join the firm's San Francisco office as a partner in the white-collar defence and investigations practice in September.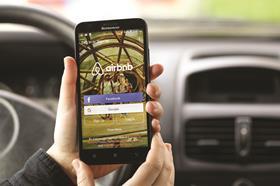 Since the start of 2016, the emerging companies practice in Silicon Valley has also been bolstered with three laterals (partners Jack Sheridan, Christopher Shoff and Christopher Hazuka); in London, corporate partners Edward Barnett and Joshua Kiernan, hired from Allen & Overy and White & Case respectively, regularly work with technology companies in California.
Fisher says that in 2016 Latham advised on one-third of all venture-based initial public offerings in the US, with many led by California-based lawyers in the emerging companies practice. The California practice has also benefited from 'significant' litigation mandates in the technology sector. For example, Latham obtained a 'complete defence victory' for Arista Networks, a cloud networking company, after a bench trial in California Superior Court against software developer OptumSoft Inc; and a jury trial victory for Santa Clara-based client Nvidia in its dispute with Samsung in an eight-patent infringement suit brought by the South Korean company in the US District Court for the Eastern District of Virginia relating to mobile phones and tablet computers containing graphics processing units. In real estate, California-based lawyers at the firm are advising Los Angeles FC on the development of a new stadium being built next to the LA Memorial Coliseum; and real estate investment trusts.
California is on the Pacific Rim, and consequently 'there has been robust activity in cross-border deals featuring investments into and out of Asia, especially in the technology and entertainment sectors', says Fisher, who expects the state's economy to continue to 'stay at the forefront of work for and with Asia-based entities'. Latham recently advised Legendary Entertainment on a $3.5bn investment by China's Dalian Wanda Group in the Hollywood-based film company.
Long haul
There are significant hurdles to overcome in California, particularly for foreign-based firms.
'The main challenge is building and maintaining profile across a large geographic area,' says Jones. 'We constantly need to work hard to maintain our position.'
Margulies says: 'There are very good California-based firms with strong ties to local businesses. They control much of the corporate market, making it difficult for international law firms based elsewhere to have large corporate practices. This also creates a challenge for international firms to compete for IP, employment, disputes, and other work that local business needs.' However, international firms can 'succeed by leveraging global relationships'.
For Kao, the main challenge is 'getting the same US name-recognition for superior legal service that we have had for over a century in Europe. This is true, in part, because students at the US law schools tend to become most familiar with firms that have a track record of recruitment at their institutions.'
Recruiting talent to offer legal services in California is tough, particularly for non-US firms, whether they are recruiting local lawyers or foreigners.
Newly qualified US attorneys are more likely to choose home-grown firms, where they can start at $180,000, Webber notes. Moreover, the cost of living – which is higher in Silicon Valley and San Francisco than London – 'makes it hard for a junior lawyer to come out and make a living', Webber says.
'Growth has been strong, probably stronger than the firm anticipated when they opened the office, but it's hard to grow because we need to find European lawyers who are prepared to work in Silicon Valley,' he adds.
'Living in Silicon Valley is eye-wateringly expensive. I am a well-paid partner, but I have never felt so poor in a world where engineers will command hundreds of thousands of dollars, and you can easily spend $10,000 a month renting a three-bed house,' says English-qualified Webber.
For firms, in addition to salaries, there are costs for relocation, visas, health insurance, trips home and their children's education. And for more reserved Europeans, California's 'dynamic network market' could be a barrier. It will only suit 'a certain type of lawyer [who is] very independent, outgoing, gregarious and happy to just get on with life', adds Webber.
On the upside, Kao observes that 'the number of attorneys in California relative to its population is lower in California than in New York City.' There are 168,746 resident active attorneys in the state, compared with 177,035 in New York, according to the American Bar Association's National Lawyer Population Survey.
California is a long-haul journey. For newcomers, developing 'a marketable reputation', Casey says, 'will require time and commitment to the jurisdiction'.
In numbers
39.3m - Population
$7.4bn - Venture capital investment in Q1 2017
168,746 - Resident active attorneys in California (New York has 177,035)
1,335,963 - Total active attorneys in the US
111 - Solicitors practising in California
1,056 - Total US-based solicitors
Marialuisa Taddia is a freelance journalist.