The first interviews with the organisations bidding to be the assessment body for the new Solicitors Qualifying Exam (SQE) will be held in October. This is the start of a six-month process which should see the contract awarded next March – just 30 months before the two-part exam is due to go live in September 2020.
The Solicitors Regulation Authority says it is time to move on from the debate about the principle of having centralised assessment – the biggest revamp of legal education in more than two decades – to focus on the implementation phase.
However, the SQE remains controversial. Emotions are still running high over the exam's design and content, and whether the new regime will meet its objectives of reducing the cost of qualification and opening up access while maintaining high standards.
The tender process has created waves around bidders' financial standing, potential conflicts of interest and the cost of assessments.
The tender document asked if the bidder could provide a triple-A rating or equivalent, something even the government cannot achieve (its rating was downgraded to AA last year).
Julie Brannan, the SRA's director of education and training, says she cannot discuss details of the commercially sensitive bidding process.
'We have clarified this issue with bidders so they understand our expectations,' she says, before stressing: 'It is absolutely right that we appoint an assessment organisation which is in a very strong financial position. Stakeholders would be the first to expect us to have robust requirements around financial stability.'
The SRA has set the bar too high on the financial side, says Allan Murray-Jones, chair of the Law Society's education and training committee. But he takes a pragmatic view that the authority 'will find an accommodation that will adjust for that. It is a public-sector organisation – it doesn't want to be embarrassed by giving the contract to someone who is not there in two or three years'.
Equally sensitive is the acceptance in the tender document that the bidder can also offer SQE preparatory training – as long as it can assure the authority that 'there is a separation of these activities to avoid any perceived or actual conflict of interest or distortion of the training market'.
The proposed service agreement says staff and contractors can only be involved in preparatory training with the SRA's 'prior written consent', and that there should be 'sufficient information barriers, checks and balances, ethical walls and other control mechanisms in place' to keep the assessment side separate from any SQE-related training.
This appears to contradict the authority's contract with Kaplan – widely considered one of the favourites for the assessor role – for its delivery of the Qualified Lawyers Transfer Scheme (QLTS). The scheme, on which the SQE is modelled, ends once the new exam is in place.
Kaplan's website says it is the sole assessment provider authorised by the SRA 'and, accordingly, it is not authorised to provide training courses preparing candidates to attempt the QLTS'.
Professor Nigel Savage, former chief executive of the University of Law (ULaw) and a consultant on training and education for the Law Society, says: 'I would need a lot of convincing that allowing the body that runs the SQE to run prepping courses as well wouldn't erode the credibility of the whole system.
'Identifying a real separation between the two is a big problem in the regulatory environment globally as Chinese walls, by definition, are very flimsy.'
Timeline
22 September – deadline for online bids to become SQE assessment body
18-19 October – first meetings with bidding organisations
October – SRA 12-week consultation on transition arrangements and long-stop date for current regime
October – Law Society SQE event for universities with panel of law firms
November – meeting of SRA working group to discuss next steps
28 November – shortlisted bidders notified
6 December – detailed submissions meeting with bidders
2 February – closing date for submissions
23 March – contract award letter issued
30 April – contract start date
September 2020 – 'not before' start date for SQE
In June, Brannan compared the situation to A-level examiners who were also teachers, and said that an organisation with the right subject knowledge to be the SQE assessor was likely to be involved in some form of legal training.
However, Savage points to the furore that blew up this summer when teachers at two leading public schools who doubled up as examiners were involved in an allegation of exam cheating.
Helen Hudson, head of legal development at Nottingham Law School, also raises concerns: 'This could be tantamount to inside information, an obvious conflict of interest and a potential embarrassment for the regulator. Just look at the current debate around A-levels to see the potential issues this can cause.'
The need to keep the assessments confidential will impact on future SQE students, too, given the QLTS example. Kaplan's website says it is aware that candidates are discussing past assessments with training providers in breach of SRA regulations. This could lead to them being refused admission as a solicitor.
Another potential minefield is the cost of both delivering and sitting the two-part exam. SQE stage 1 is likely to be cheaper because it is a computer-based, largely multiple choice, set of six assessments which will test candidates' ability to use and apply fundamental legal knowledge.
Stage 2 will be much more expensive because it involves face-to-face elements within 10 assessments of candidates' legal skills. The SRA predicts this is likely to be taken about 18 months into a candidate's qualifying work experience (QWE). This is set at a minimum of two years but is much more flexible than the prescriptive training contract.
A key SRA aim is to get rid of the Legal Practice Course (LPC), which it maintains is too expensive, too variable in quality and a costly 'gamble' for graduates without a training contract.
However, it is also keen to stress that the SQE is not about generating income. The SRA will not be paying the assessment supplier, although it may provide some funds to cover the upfront costs of preparing and delivering the assessments.
The contract is an attractive prize, given that up to 9,000 students a year take the LPC. An obvious candidate would be an organisation such as Pearson, which provides computer-based testing (such as the driving theory test) and other assessments. Other bidders are likely to have a legal education background.
But for commercially driven bidders, a key challenge will be the SRA's proposal to cap profits.
Fees, according to the tender document, must be 'fair' and 'broadly stable'. They will be agreed initially between the assessment body and the SRA. Any future changes must have the regulator's consent because a steep rise in fees, it acknowledges, would 'reflect poorly on a regulator seeking to ensure a level playing field for entry into the profession'.
So it is proposing that, once the assessment supplier's profits in a year exceed a specified margin – which has not been made public – the excess would be paid into a 'reinvestment fund'. The SRA would then decide whether to spend the money on improving the SQE or providing financial assistance to candidates.
Bryan Scant, chair of the Junior Lawyers Division (JLD), says that without even a ball-park figure from the SRA, those thinking about applying to university have no certainty about what lies ahead, given the similar two-part QLTS model costs thousands of pounds to pass.
'Until we know how much the assessments will cost, it is impossible to say if the new regime will increase access,' he says. 'While it may remove the current bottleneck at the training contract stage, it may just move it to the newly qualified stage so you could put people off from qualifying.
'If you are working in a low-paid role in a criminal legal aid firm, for example, which won't pay for the SQE 2 prep and exam, where will you find the money, particularly if there are no NQ jobs available if you do qualify? We are also concerned that the potential extra training costs may put off smaller firms from taking on trainees.'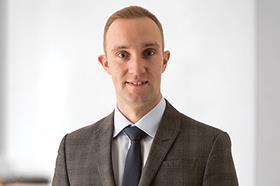 Brannan says there needs to be a clear distinction between the cost of the assessments, which are part of the bidding process, and any preparatory training, which is a matter for university law schools and other providers.
'The new system will be more competitive and that will put more pressure on providers, which we hope will drive more cost-effective training,' she says.
'What we hope is that SQE 1 will be cheaper than the second stage. If you pass the first, there should be a higher degree of certainty that, by the time people get to SQE 2, they will have been earning while they learn to help with any costs.'
Murray-Jones believes the costs were always going to be 'up in the air' until there was more detail. 'But we already operate a two-tier system,' he says. 'My son is a trainee at a major firm which paid his fees and contributed to his living costs through both the GLD and LPC. And when I was running Skadden's training programme, we had a bulk deal with an LPC provider at a price that was nearly half the amount being paid by graduates coming off the streets without a training contract.'
He says the SRA is aware that much is riding on this: 'I understand its position that it is one step at a time. There is no evidence at the moment that says the new regime is definitely going to be cheaper and therefore make qualification more accessible, but you can still be hopeful about that.'
Some universities are already planning to include SQE 1 preparation in their LLBs. Professor Andrea Nollent, vice-chancellor and CEO of ULaw, says the university introduced an SQE-compliant LLB last year. The programme started online in September 2016 and is being delivered face to face in its campuses from this month, offering optional modules to prepare students for SQE 1 assessments.
As this forms part of the degree course, it is included as part of the LLB fee, which, she points out, is eligible for a student loan.
ULaw will also offer intensive courses in the run-up to the SQE 1 exam, but the issue will be at what level to pitch them as candidates could have done a SQE-compliant LLB, a straight law degree or no law at all.
Nollent adds: 'SQE 1 and 2 don't cover everything that our current LPC does so firms will also want additional training to fill in those gaps so their trainees arrive the same or better than they do now.'
Nottingham is also considering how to integrate or add SQE preparation to its courses. 'SQE sets a minimum competency for those wishing to qualify as a solicitor,' notes Hudson. 'We'll be looking to add to and surpass that minimum competency to provide courses that meet the needs of all our students, not just those wishing to qualify as a solicitor. Masters-level courses should be eligible for the postgraduate loan and we will be taking this into account when designing SQE preparation courses.'
Murray-Jones says the Law Society and the SRA are jointly investigating whether the government will agree to SQE prep courses being eligible for student loans.
At the moment this depends entirely on how providers badge courses. 'If universities include SQE prep in degree programmes then, yes, they will be eligible for student loans,' says Brannan.
'But if a student decides to go for a focused SQE prep course which doesn't qualify for a degree award, perhaps after a traditional academic degree, then under the current student loan system this wouldn't qualify.'
While the SRA believes qualification will still largely involve a degree, it keeps options open by specifying 'degree or equivalent'. The Bar Standards Board's (BSB) reforms, on the other hand, specify graduate entry with parts 1 and 2 of the qualifying exam rolled into the bar training course, with an aptitude test beforehand.
Brannan maintains that the two regimes are compatible. 'A university can design a law degree so it is more closely aligned to SQE but still a QLD for BSB purposes,' she says. 'Another example might be a BPTC provider that includes SQE prep courses as electives so a student who isn't sure they will get a pupillage can do a course which meets the BSB requirements and one that helps prepare them for SQE.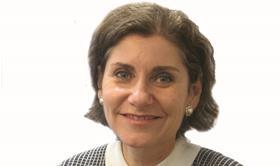 'No one is going to be forced down one avenue because it will be easier to move across to another as they work towards their professional qualification. So it is perfectly sensible for a student at 18 to ask "If I do your degree, does it prepare me to become a solicitor or a barrister or for some other role, perhaps in business?"'
While she says a range of both Russell Group and non-Russell Group universities have already told her they are using the SQE to revamp their offering, others are less enthusiastic.
Professor David Howarth, author of Law as Engineering: Thinking about What Lawyers Do, is professor of law and public policy at Cambridge University.
He does not think the reforms will drive the way degrees at Cambridge, Oxford or some Russell Group universities are structured to include SQE prep but instead will lead to a 'bigger disconnect' between law degrees and the solicitors' profession.
These are all critical issues to resolve. But the challenges do not end there, given the very tight timetable for the SQE to prove itself viable and for providers to deliver new-style degree programmes and preparatory courses.
With less than three years to go, Scant says this lack of certainty is worrying for students who are unsure what choices to make.
The current plan is that from Sept 2020 anyone starting a degree will have to take the SQE route. Those already part way through the existing route will be able to choose one or the other but will not be able to 'pick and mix' the two.
One aspiring solicitor contacted the Gazette'scareers counselling service to ask if they should postpone starting the GDL this month, while working part-time for their current firm, and wait for the SQE.
The advice from Suzanne Szczetnikowicz, senior associate with Milbank, Tweed, Hadley & McCloy, was to go ahead with the GDL 'if you are able to fund your way through and have the time to do so now' to get started on training as soon as possible.
While her firm 'certainly sees the SQE as a useful means of being able to bring in talented people from more diverse backgrounds', there was still a lot of 'consultation, regulatory, development and testing work' to be done before the new system was ready to go live.
'I don't think anyone would be surprised if the start date slips,' says Tricia Chatterton, director of legal apprenticeship programmes at BPP University Law School. 'The assessment role is a big prize but there are a lot of pitfalls along the way. Reputations will be at stake if it goes wrong.'
Brannan stresses that 2020 is a 'not before' date. 'The overall shape and design of the SQE has to be tested so we get empirical evidence that it works in the way we want,' she says.
'We have a plan to get us there which is perfectly possible. But if the testing process comes up with something which takes us longer, we will take time to make sure we have a robust assessment process in place.'
There is added pressure on the SRA to have the SQE ready for 2020. The requirement for a robust two-part exam is embedded in the new six-year employer-led, 'trailblazer' solicitor apprenticeships. The first 'guinea pigs' should be ready to take those next steps in 2020 once they have completed their part-time LLBs, having clocked up QWE along the way.
Uncertainty around qualification was one reason for the cautious start, with just a handful of employers taking on solicitor apprentices last September. However, numbers have increased significantly this year.
One of the early adopters is Eversheds Sutherland. It took on eight school-leavers as solicitor apprentices last year, followed by a second cohort of 10 this month.
James Wilson, the firm's emerging talent business partner, is confident that the SRA will have an assessment body in place in time for the firm's solicitor apprentices to qualify on schedule in 2022.
But, he adds: 'We have been upfront with our 2016 cohort. While this is an exciting new route, there is the caveat that they are guinea pigs in how the new regime will work.'
On the plus side, the apprentices may be paid to test the new system. The SRA has suggested the possibility of rewarding the early cohort of SQE candidates to ensure a representative sample.
'We will certainly treat everyone the same,' says Brannan. 'But what form the piloting will take, if and who would pay students to be guinea pigs, will all have to be worked out once the assessment organisation is in place.'
Gun Judge, head of resourcing at Addleshaw Goddard and chair of the Trailblazers Legal Committee, helped develop the new apprenticeship standards which, for the first time, enable higher and degree apprenticeships to reach masters level.
The plan is to have a graduate entry point. But Judge, whose firm has just taken on six solicitor apprentices, says the committee's guidance to graduates has been to continue on the existing regime.
'If you are a law graduate you can apply to become a solicitor apprentice,' she says. 'But you have to recognise that, until the SQE is in place, you would have to go back to day one because there is currently no option to qualify as soon as you could under the current route.'
It is also a 'delicate balance', she says. 'The idea of an apprenticeship programme is to have a structured pathway for those who don't want to go to university. What I don't want is for it to be easy for employers to sidestep that. It worries me that some employers may potentially view this as a cheaper option to sponsoring graduates through the LPC.'
Part of the driver is clearly the apprenticeship funding available to cover external training and assessments. An employer with a payroll bill greater than £3m – which captures an estimated 234 law firms – pays 0.5% into an apprenticeship levy pot which funds 100% of the costs. Non-levy payers have to contribute 10%, with the government providing the remaining 90%.
Wilson is looking at how his firm can develop external staff by moving some into apprenticeships so external training costs are met from the levy, thereby freeing up the L&D budget for other opportunities.
When it comes to graduate entry on to a solicitor apprentice, Wilson says it would make business sense to fund their training from the levy, given the expense of sponsoring a future trainee through the GDL and LPC.
But he says this 'does fly a little bit in the face of the apprenticeship ideal if the funding is used for people already recruited through traditional methods. I am torn about this. It doesn't quite fit with the ethos of the levy'.
Interest is clearly high, with leading independent schools holding apprenticeship open days. Wilson says there were 490 applicants for 10 places, including one prepared to turn down a place at Durham.
This is very positive, says BPP's Chatterton. 'Apprenticeships used to be aimed at NEETs [not in education, employment or training] or school-leavers who hadn't the qualifications to go to university,' she notes. 'Now the focus is on developing the skills required to meet demands over next decade, which is why apprenticeships have been opened up to existing employees of all ages, as well as those at senior levels to develop management and leadership skills.'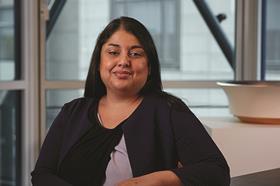 It would be unfair to limit the opportunity to a particular demographic, she argues, which could end up creating a two-tier system. 'This route must have parity with the traditional training contract and be of equal value and standing. If these apprenticeships don't attract candidates with top grades and university places, the perception might be that it was about dumbing down.'
When it comes to SQE content, there are differing views on whether there should be an advocacy element. The JLD thinks it is vital, along with a contentious seat, given that litigation is a reserved activity.
However, Murray-Jones argues: 'Given how many solicitors don't advocate, it wouldn't be fair to say you have to be a confident advocate before you can be admitted.'
But Brannan says a robust assessment of advocacy skills is necessary because all solicitors get rights of audience in the lower courts when they are admitted.
The authority is clearly sensitive to criticism that the SQE, particularly the multiple-choice element, will be more about exam technique than depth of knowledge.
It shared its plans with the US National Conference of Bar Examiners, which said that, while the SQE appears to be at a similar level of difficulty to the US bar exams, the English exam is more complex in terms of the number of components. It is also likely to have a higher failure rate, because each component must be individually passed. However, those who fail a component will only have to repeat it, unlike those who fail the bar exam, who have to retake the entire test.
So what happens next? Next month the SRA will consult on the transitional arrangements and the long-stop cut-off date for the current route – with suggestions of 2025 and even 2030 – as part of the 'Looking to the Future Handbook' phase 2 consultation.
At the same time, the Law Society is planning to hold an event for universities to discuss their plans for the SQE, with a panel of law firms giving their thoughts on the new regime.
What is clear is that there are multiple drivers for change across the profession, of which the SQE is just one. Just how well they will all sit together remains to be seen.
SQE: a shaky start?
'I don't think anyone would be surprised if the start date slips. The assessment role is a big prize but there are a lot of pitfalls along the way and reputations will be at stake if it goes wrong.'
Tricia Chatterton, BPP University Law School
'If you are a law graduate you can apply to become a solicitor apprentice. But you have to recognise that, until the SQE is in place, you would have to go back to day one because there is currently no option to qualify as soon as you could under the current route.'
Gun Judge, Addleshaw Goddard
'If you are working in a not-very-well-paid role in a criminal legal aid firm, for example, which won't pay for the SQE 2 prep and exam, where will you find the money, particularly if there are no NQ jobs available if you do qualify? We are also concerned that the potential extra training costs may put off smaller firms from taking on trainees.'
Bryan Scant, Junior Lawyers Division
Grania Langdon-Down is a freelance journalist