As the judiciary faces a crisis in recruitment, retention and morale, what role does training play in supporting and encouraging judges through their careers? The importance of training was highlighted in the latest judicial attitude survey. The online poll, carried out anonymously last summer, attracted responses from 99% of the 1,602 salaried judges who sit in courts in England and Wales and UK tribunals.
While three-quarters of the judges were satisfied with the quality of their training and two-thirds were happy with the range offered, more than half of those sitting in the courts were unhappy with the time allowed for training.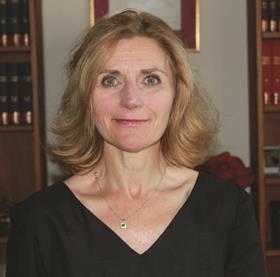 With so much at stake, the Judicial College opened its (virtual) doors to give the Gazette an insight into its strategies for providing induction and continuation training to 27,000 judicial office-holders. These include both salaried and fee-paid judges, magistrates and coroners, and others such as coroners' officers and legal advisers. While most are based in England and Wales, some are in reserved tribunals in Scotland and Northern Ireland.
I would like to think we achieve quite a lot with our training because the person at the coal face who is managing their anxious judges with low morale is the resident judge or chamber president… we enable them to deal with this better through our courses.

Lady Justice Rafferty
All judges have to accrue a minimum number of training hours/points a year which are logged. Tribunal judges generally have a more prescribed approach because of the specialised expertise required. The number of hours/points varies with the number of tickets (specialist roles) held by the individual judge.
Any aspirations for a physical college are long gone, given the cost. Instead, the college has offices within the Royal Courts of Justice courts complex, as well as Loughborough Magistrates' Court and Glasgow Tribunals Centre, plus office space in Leeds.
Despite having minimal training accommodation under its direct control, the college regularly delivers more than 400 courses a year, attended by 15,000-plus participants, complemented by extensive e-learning resources, online courses and digital information updates.
With its budget reduced in recent spending reviews, the college has had to be creative in achieving cost savings while increasing the range of courses. Its budget for 2016/17, minus staffing costs, was £8.24m – a reduction of over £1m on 2015/16. Its allocation for 2017/18 is £8.34m.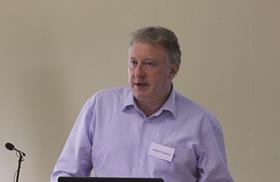 This has been achieved by a range of measures, explains executive director Sheridan Greenland, including replacing hot meals with sandwiches; using rent-free HM Courts & Tribunals Service or government premises; reducing residential overnight stays; meeting a wider range of training needs through online courses; and using e-learning blended with face-to-face training, including in-house filmed experts, to avoid repeat attendances on courses with associated costs.
So, what part does the college, which replaced the Judicial Studies Board in 2011, play at a time when the crisis in vacancies and judicial morale is being acknowledged at the highest levels?
We have undertaken to make available some bite-sized training materials to help their mental preparation for applying to become judges … while they may not think they have the appropriate skills, they may be school governors or chair a committee and those skills count.

Judge Andrew Hatton
The judicial attitudes survey was a devastating critique of how salaried judges view their working lives. A third said they might consider leaving the judiciary early. Only 27% felt valued by the senior leadership in the judiciary, down 6% on the 2014 survey, with the junior ranks feeling least valued. More than half said opportunities for career progression were poor or non-existent and two-thirds felt they did not have enough opportunities for personal development.
Lady Justice Rafferty is chair of the college's board, which sets overall strategy, agrees business plans and oversees the delivery of training within its allocated budget.
Appointed in 2014, she combines her role with sitting as an Appeal Court judge. Her three-year term is up in August, though it can be extended. 'I applied because chairing the college is an honour and a privilege,' she says. 'It is an opportunity for me to do twin things that march together – learn myself, which I like doing and, I hope, make a contribution to training.'
It is a role, she adds, which requires 'an assessment of where to support, where to make a contribution and where to shut up'.
Helping improve morale among judges is 'quite difficult' for a training college to achieve, she says, because morale largely stems from working conditions which 'are not our business'.
However, she adds: 'I would like to think we achieve quite a lot with our leadership and management training, because the person at the coal face who is managing their anxious judges with low morale, is the resident judge or chamber president. I would like to think, in so far as it is anything to do with us, that we enable them to deal with this better through our courses. But, at the bottom, it is not our remit.'
Judge Andrew Hatton is 10 months into his three- to four-year role as director of training for courts. 'It is almost a complete secondment,' he says. 'But I have to sit for around six weeks a year to keep my hand in.'
As a barrister, Hatton specialised in crime and sex cases at 6 Park Square chambers in Leeds. As a judge – starting as a deputy district judge (DDJ) in 2007 – he has attended college courses and trained to be a trainer.
In 2011, he spent a year as an international criminal judge with the EULEX mission in Kosovo. In 2012, he went to the Balkans to help train judges before returning home to take up an appointment as a circuit judge.
The college cannot be 'blind' to the issue of morale or work in a 'complete vacuum', he says: 'We read the material the lord chief justice reads, so we are alive to the issue, and everyone we are dealing with is an individual who has contributed to the questionnaire. But I am not sure it is the college's role to seek to change morale.'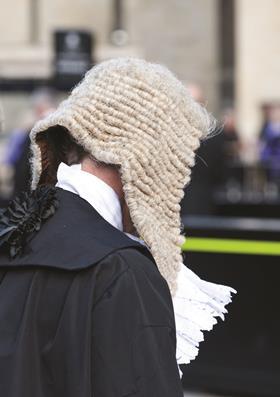 However, 'we wouldn't do anything to add to the pressures,' he says, 'so we ensure, for instance, that there isn't an enormous workload pre-course. The courses are hard work and sometimes demanding but they are intended to be a good experience and most people leave very positively'.
So, what are the college's strengths and weaknesses? Professor Cheryl Thomas is co-director of the UCL Judicial Institute, at the UCL Faculty of Laws. She carried out the survey research for the judiciary in both 2014 and 2016 and takes part in training for circuit judges through her research on juries.
'It is very clear from the judges' responses that training is hugely valued,' she says. The one area where responses were negative was in the time available for training, she notes, which links in with the questions around support. Some 91% of judges ranked having time to discuss work with colleagues as very important but only 20% said they had enough time to do this.
'Judges often sit alone so training plays an important role in providing time with colleagues,' she says. 'One of the college's great strengths is its residential courses. Held in informal settings, they are closed and therefore safe for judges to share experiences and learn from each other.'
But that, in turn, highlights a weakness, which is 'inevitably' on the financial side: 'Budgetary reasons mean overnight stays have been reduced in recent years, which has changed the dynamics.'
Judges speak out on training
Key findings from the 2016 Judicial Attitudes Survey:
Three-quarters of judges in all judicial posts apart from Upper Tribunal were satisfied with the quality of training. While 59% of Upper Tribunal judges were satisfied with the quality, a third said it could be better.
61% were satisfied with the range of training, but between a quarter and a third said the range could be better.
54% were unhappy with the time allowed for training. While most tribunal judges were satisfied, the reverse was true in the courts service, with 65% of circuit judges saying the time was not satisfactory or could be better.
Judges were also asked to identify key areas that were important to them:
91% identified time to discuss work with colleagues but only 20% said the opportunities were good or excellent.
72% flagged support for dealing with stressful working conditions, but 59% said this was either poor or non-existent.
61% highlighted career progression, but a similar percentage said this was either non-existent or poor.
Judges in leadership roles wanted training in: managing colleagues (66%); working with government policy-makers (61%); and media communications (33%).
Greenland says the college can now offer far more e-learning opportunities and is developing new models such as webinars. While reducing overnight stays has saved costs, she says the college does appreciate that judges may feel isolated and value being with colleagues, so there are no plans to stop face-to-face training.
For Rafferty, one of the college's strengths is its ability to harness resources. 'In an ideal world, we would like to offer more training,' she says. 'But we are where we are and we have done remarkably well in giving the maximum available in the teeth of stretched resources. We offer gold standard training – we really do.'
Around 300 judges, from district judges and tribunal members to High Court judges, act as course directors and tutors. It comes out of their net time so they are not paid extra.
But this is not a way of getting training on the cheap, Rafferty stresses: 'It is a way of providing good training which the receivers understand is coming from experts of their own ilk, who know the territory and are trained to train.'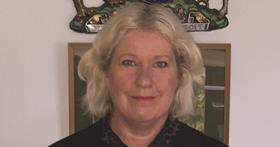 Traditionally, training was jurisdictionally based, with those leading the courses focusing on their area of law, complemented by more general judicial skills courses.
But, in a major development last year, the college introduced a new faculty, with input from external academics, to oversee and direct all cross-jurisdictional activity across the courts and tribunals. This includes: training judges to be trainers; stress and resilience training; motivation in challenging times; and 'rethinking our thinking' unconscious bias training.
The social context of judging is brought alive through courses, such as the 'Business of Judging'. Here, groups of 36 judges – 18 from tribunals and 18 from the courts – consider issues around assessing the credibility of witnesses, the reliability of evidence and unconscious bias.
Split into groups of six, the judges are then filmed facing a potentially explosive courtroom situation with real-life barristers, solicitors and actors.
'I decided to adopt more of a poker face'
Being filmed giving a judgment as part of a pilot judge-craft course was an 'eye opener' for District Judge Petrina Guinan.
'I never knew I used so much facial expression,' she recalls. 'I immediately decided to adopt much more of a poker face, although an advocate said recently "I can see madam disagrees with me by her eyebrow", so perhaps I need to practise more.'
Guinan followed the traditional route from solicitor to judge to add diversity to her career, which included 20 years in small Welsh Valleys firms with high legal aid workloads in crime and family.
She became a DDJ in 2003 and a DJ in 2009, sitting initially in England before returning to Wales three years ago, where she has added a public law authorisation to hear care proceedings.
Guinan welcomes the introduction of small interactive workshops where actors bring issues alive. 'One of the most powerful,' she notes, 'was based on what constitutes domestic violence – when does "caring" move to "controlling''?'
The recent case costs management course, which the college delivered across the country to both DJs and DDJs, was also widely praised, she says.
The college's e-learning offering is a useful way to learn new topics or refresh knowledge with so many changes in the law and in ways of working. But she adds: 'What would be better is if we had one or two sitting days released so we didn't have to squeeze our e-learning into our free time.'
However, training is 'so important in helping boost morale and in making you realise what you can achieve', she says. While there have been some 'detrimental changes' to working conditions since she was appointed, she says: 'I still love my current career and I don't really understand why more solicitors do not apply.'
Watching the DVD of his role play, Hatton can be seen playing the judge in a case where a defendant has been sent to the Crown court for sentence from the magistrates' court.
The defendant has sacked his solicitor as a 'disciple of the devil' who misled him, and wants to withdraw his guilty plea.
This is one of six scenarios 'with hand grenades thrown in at every turn', Hatton explains. It could be a problem with an interpreter where the defendant is saying a lot but the interpreter just says 'yes', or someone is being abusive. 'The idea is to get judges to think how they should approach the situation because everyone is entitled to be heard,' he says.
The tutor and the other judges in the group give feedback. Hatton winces when he hears his comments to the defendant – 'I hope I was told not to be as sarcastic as I was,' he says wryly.
In the 'Judge as Communicator' course, judges are faced with a defendant or witness who may be hard of hearing, have a potential mental health issue or may be an unrepresented party wearing a full-face veil, to see how they adapt to the situation and ensure everyone's needs are catered for.
'These courses are hugely successful,' Hatton says, 'and we are seeking to run more so we can increase judges' exposure to them.'
So do they look out for headlines castigating judges for their behaviour or remarks, or for being 'out of touch'?
'I have been reading those headlines for years,' Rafferty says. 'Sometimes they are well founded and sometimes they are not. We offer what I am confident is a well-defined and well-presented training package, thereafter that is our job done. How it is implemented by the individual is not our business. We don't tread on toes and we certainly don't try to absorb unto ourselves things which are not our business.'
Dealing with any furore 'is someone else's job', Hatton agrees, though he adds: 'We do keep an eye on things because they may need to become part of training or we may need to give some advice depending on the context.'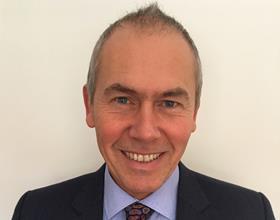 Programmes and costs may differ between years as the college responds to extensive legislative or regulatory changes. The focus over the last year has been on pre-recorded cross-examination of under-16s.
Large recruitment campaigns may also require additional training. The 21 recently appointed deputy High Court judges, only five of whom have previous sitting experience, needed a two-day judge-craft course. The Wales Training Committee is also expanding its remit in light of devolved legislation.
So, what can solicitors thinking of a judicial career expect? The specialist tribunal jurisdictions are often a key starting point for a full-time judicial career.
'Rightly so,' says employment judge Christa Christensen, the college's director of training for tribunals. 'The current Group 7 Salaried Tribunal Judge competition is a case in point. Rather than being appointed with an expectation of sitting in a single jurisdiction for the entirety of their salaried judicial careers, successful candidates will be set up to access opportunities for a varied diet and for career progression.'
'We are still respected by the community'
Moving from solicitor to full-time salaried judge in the mental health tribunal in 2009 felt like a 'big jump' but it was one Ian Keates felt comfortable in making.
Keates, who qualified in 1982 after articles with Nottinghamshire County Council, spent 12 years as a prosecutor in Greater Manchester before becoming a special casework lawyer in South Yorkshire and then head of the Complex Casework Unit for South Yorkshire and Humberside.
Looking for a new challenge, he decided the next step was to become the 'final decision-maker'.
'I had always been acutely aware of the enormous impact my decisions have had on the lives of others,' he says. 'Mental health attracted me because it's an interesting subject and I'm interested in how the balance is struck between the rights of the individual and society. I also felt that judges are still respected by the community, while the salary and pension were, of course, obvious attractions.'
Five years as a road user charging adjudicator in London had provided 'invaluable experience'. But taking on a role in a new area of law and a fresh jurisdiction meant many evenings and weekends of research.
The two-day induction course covered law and procedure, diagnosis and treatment of mental disorder, risk assessment and the writing of decisions, he recalls. 'The sessions were delivered by practising judges, and other tribunal members, who were able to explain how the theory operates in practice.'
Another 'excellent' three-day course covered bias, ethics, decision-writing, stress-management and perceptions.
Overall, he believes the college does 'a great job given the available resources. One can always argue for more training. But if you look at its programme and its e-learning resources, there are so many opportunities to improve one's knowledge and skills'.
Good training is 'vital', he stresses. By maintaining high standards, judges are respected internationally: 'Being part of a vital and respected element of a democratic society is important in attracting and retaining judges, and in maintaining morale.'
Other solicitors may prefer to test the water first by taking on part-time fee-paid roles.
Hatton liaises with a committee comprising the Law Society, Bar Council and CILEx to encourage practitioners with non-traditional backgrounds to consider becoming judges.
'We have undertaken to make available some bite-sized training materials to help their mental preparation for applying. So they realise that, while they may not think they have the appropriate skills, they may be school governors or chair a committee and those skills count.'
In the coming year, Hatton also promises to rectify the imbalance in training between salaried and fee-paid judges in the courts.
The new programme of training will introduce a points-based system of continuing education for almost all salaried and fee-paid courts judges, he explains. The amount of training required and given will depend upon the number of jurisdictions in which an individual judge sits.
'This will mean an increase in the amount of training required to be undertaken by some judges,' he says. However, fee-paid judges are paid to attend training events and attendance counts towards their annual sitting requirement, so it would not mean taking more time away from practice.
DDJ Peter Causton, treasurer of the UK Association of Fee Paid Judges, welcomes the move, following the cancellation of the last annual DDJ (Civil) training day: 'Providing proper training to fee-paid judges is absolutely essential and this is an excellent development and long overdue. It is important for the public to have confidence that a fee-paid judge is as up to date with legal and procedural developments as a salaried judge.'
Another aspect of the college is its international training. The college is a member of the European Judicial Training Network, which invited it to design and deliver a 'European Craft of Judging' seminar based on the 'Business of Judging' course. The pilot took place in Slovakia and was attended by 35 participants from 16 member states.
'We pay a lot of attention to our international training to ensure it earns its keep,' Rafferty says. 'It's one of our flagships and we want it to stay that way.'
She adds: 'One of our big strengths is we are never complacent, even when we are doing really well. Everybody consistently asks demanding questions of themselves.
'The college functions as well as it does because of the strength of the team and the trainers. They are loyal, devoted public servants of great talent which they apply to the great advantage of the college. I am a very lucky chairman.'
Grania Langdon-Down is a freelance journalist.