Established in 2006 as a nonprofit affiliate of Lex Mundi, the Lex Mundi Pro Bono Foundation's mission is to engage their global community of 150+ top-tier law firms across 125+ countries to support and empower those working to bring about high impact, sustainable, social and environmental change.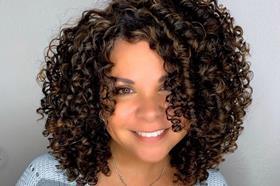 The foundation's flagship offering is a legal matchmaking program. They find and vet quality transactional legal projects with social entrepreneurs for member firms. Matches ensure these organisations are advised by qualified lawyers with indigenous expertise who bring local perspective and connections, helping to address challenges, find opportunities, and scale impact. The Foundation focuses on social innovators because of their enormous positive impact and because their need for exceptional business legal advice aligns precisely with the defining characteristic of Lex Mundi membership.
Beyond the matchmaking program, the foundation collates guidance documents on common issues affecting social enterprises, identifies resources to assist organisations as they grow, offers legal mentoring services to help clients become thoughtful pro bono consumers, and facilitates clinics and speaking engagements for the sector.
Inspired social entrepreneurs work around the world to improve education, fight disease, combat global warming, protect civil rights, and lift people out of poverty. For every grand challenge, there are dedicated social entrepreneurs working on creative solutions. These changemakers are more successful at tackling problems when they have access to quality pro bono legal advice. Lex Mundi lawyers help social enterprises scale faster, serve more people, find additional funding, and achieve greater success.
While the foundation has served more than 800 entrepreneurs on thousands of matters, furthering their work globally across every sector, statistics alone cannot capture the breadth of its impact. Lex Mundi lawyers frequently form relationships with their pro bono clients, offering additional support beyond the original engagement, becoming nonprofit board members, and encouraging employees to participate in service days. Additionally, the foundation's longstanding global campaign encouraging pro bono, CSR, and ESG considerations help drive dialogue and change.
The Lex Mundi Pro Bono Foundation and its member firms embody the highest ideals of the legal profession. By serving social, environmental, and economic changemakers, the foundation propels global progress in CSR, delivers greater access to justice, and strengthens the global rule of law. As the first pro bono provider focused specifically on social enterprises almost 15 years ago, Lex Mundi remains at the forefront of the legal profession while Lex Mundi lawyers are helping social entrepreneurs change the world.
Isis Bous is managing director at Lex Mundi Pro Bono Foundation