Are online hearings prone to abuse, or have we just not adapted properly yet? Melanie Newman reports on different family justice experiences
The low down
There are horror stories of parties abusing the shift of family law cases online to insult former partners. In the absence of a proper court atmosphere, informality can be used to intimidate a party through lack of respect. And the party sent to the garden studio may find themselves locked out by the person they are separating from. Lawyers are denied the chance to reassure an upset client with a pat on the arm, and it is alleged that judges miss in-person behaviours that would help them to read the dynamics of a case. But are we in fact only just learning how to transpose aspects of important family hearings to online platforms? There are also clear benefits. Being in a physical courtroom with a former partner can be upsetting.
'Seeing my ex-husband looking at me, smirking and laughing while we gave evidence in a hearing on domestic violence and child abuse was retraumatising and prevented me from giving my best evidence in court.'
This was one woman's experience of an online family court hearing, as related to the Gazette. In common with other areas of the justice system, family court hearings underwent a substantial, though not total, pivot online from the first Covid lockdown. The increased informality, and the loss of the courtroom's in-person etiquette and rules were, some parties felt, all too open to abuse in family law cases.
The scenarios shared with the Gazette include evidence being given by ex-partners who were not properly dressed, and whose disrespectful behaviour was not managed by the judge. Where a party was a litigant in person, that poor management of the online court extended to the conduct of cross-examination by ex-partners.
Moreover, it is alleged that advantage can be taken of a remote hearing to deliberately frustrate and delay proceedings by terminating an online connection.
Certainly, it is not meant to be this way, for in-person or online hearings. The Domestic Abuse Act, which came into force last month, requires the court to put special measures in place for potentially vulnerable parties such as those complaining of domestic abuse. Measures may include screening the parties from each other.
In the light of such experiences, should this be cause for a fundamental reassessment of online justice for family cases? The conduct of such online hearings has been given as grounds for appeal.
Intimate connections
Whatever the outcome, the case cited above is a good illustration of the fact that while remote hearings can act as a buffer, creating distance between parties, in some cases they can force couples into more intimate connection than they would have in a courtroom. Their relative informality can encourage poor behaviour. A Nuffield Family Justice Observatory consultation carried out in June 2021 shows scenarios shared with the Gazette are not isolated incidents. The Observatory report included a complaint from one district judge that 'having a party attend a hearing while in bed is just one of the examples of the lack of respect for the court process'.
Charlotte Adler of Adler Family law recalls acting for the wife in one remote trial where the husband was, again, a litigant in person. 'On the morning of day two he went AWOL,' she says. The husband was uncontactable for hours before returning to the hearing the next day. 'Had he done that in person it wouldn't have been as much of an issue, but we were confused about what had happened – we initially thought it was a communication issue. The court clerk was trying to ring and we wasted the whole day,' Adler says. It later emerged the husband had deliberately cut his Wi-Fi connection.
The majority of parents (83%) who responded to the Observatory consultation had concerns over the way their case had been dealt with. Many – including those with representation – felt unsupported. Alison Hawes, a family law consultant with Burges Salmon, recalls a client becoming very upset when giving evidence. 'If we had been in court I could have patted her arm. The judge told her to go into a breakout room and pull herself together, which wasn't ideal,' she says. In another of Hawes' cases, a couple still living under the same roof had tossed a coin to decide who would stay in the house for the hearing and who would log in from a garden studio. The person who stayed in the house locked the door, meaning the other party was unable to access a toilet for the duration of the hearing.
'Some public law clients who are very vulnerable, from lower socio-economic groups, have struggled to participate in online hearings'

Jas Tamber, Anthony Collins Solicitors
'It can be hard for clients and it's not ideal for the lawyers,' says Hawes. 'You have to have at least three screens for the hearing itself, the court papers, your own personal file plus a WhatsApp with the client so that they can ask questions, another WhatsApp group with the barrister – it's a bit like air traffic control.'
But there's no question that remote hearings are financially beneficial – for the firm and the client, Hawes adds. 'Going to Birmingham for a hearing would wipe out two-thirds of the day. I have a hearing next week and it'll be one hour on Teams and a half-hour debriefing. It's so much cheaper for the client and I'm at my desk more, so I'm more available for them.'
Jas Tamber, head of the children's team at Anthony Collins Solicitors, says it is hard to guess who will insist on face-to-face hearings: 'Some public law clients who are very vulnerable, from lower socio-economic groups, have struggled to participate in online hearings.' One client was offered the choice of participating in a hearing remotely or going to court. 'He said, "I'll come to your office, you have biscuits,"' Tamber says. 'Then as we were watching the witnesses giving evidence he was making comments to me, which would have been more difficult if we were in court. So for him it was a much better experience. But there is no hard and fast rule.'
For Adler, too, who practises only in the private arena, the benefits of remote working generally outweigh the disadvantages, for lawyers and clients: 'I don't have to schlep into London for 9am and the courts generally start on the allocated listing time or at least within an hour – they don't give you an 11am start then say they will take you at 2pm, which was very common previously.'
The disadvantage for the client is that they may have a better chance, particularly at final dispute resolution hearings, of negotiating an agreement in court, Adler suggests. 'The pressure of being in court can encourage settlement. Having said that, a high percentage of the remote FDR hearings I've done in the last 18 months or so have settled. It's difficult to gauge.'
Portal's window of opportunity
The documents are all in one place and if all parties are registered and know how to gain access, it can make things easier, says Jonathan Flower, head of Ward Hadaway's family team, of HMCTS's new family public online law portal. Nevertheless, when asked if it has streamlined his work, he is hesitant.
'One might say it's an added layer of bureaucracy,' he says. 'You can't send an email to the judge, you have to log in and upload, and at the moment things aren't uploading.'
Logging into the portal is not straightforward as the security codes do not always work, He adds: 'I'm still having hearings with judges who can't access it.'
In the current climate, with the threat of further lockdowns still on the horizon, portals – which are effectively accessible online case management tools – make perfect sense.
The now mandatory divorce portal has cut the average time for the finalisation of a divorce to 20 weeks, down from around 60 weeks for paper applications. It has also reduced the error rate - staff are returning fewer than 1% of online applications for amendments compared with some 20% of paper applications.
Nevertheless, Flower mourns the passing of the old ways: 'You can't go to a court to issue documentation now, which is sad in a way. There's something to be said for having a properly pleaded document with a court seal.'
Most professional respondents to the Observatory consultation felt remote hearings should continue, albeit with decisions made on a case-by-case basis. Since lockdown ended many courts have adopted a hybrid system, with some witnesses giving evidence in person and others remotely. In October, the president of the Family Division told the Family Law Bar Association's national conference that parties and lawyers should normally be in court 'when an important decision may be taken'. Stating that the judge must decide whether a case should be heard remotely and that he was not issuing guidance, Sir Andrew McFarlane listed final hearings, decisions on interim care orders, fact-finding meetings (such as Marie's), and the initial case management meeting among the stages likely to require attendance in person.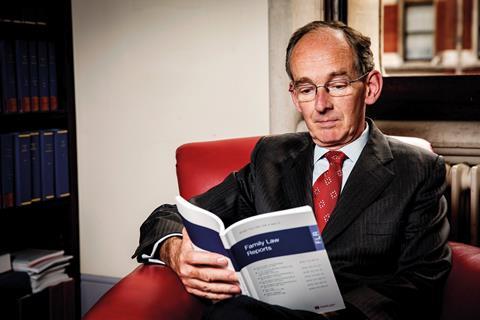 Time and space for pre-hearing meetings do not exist with remote hearings, he added. 'Remote platforms are good for transactional communications but there is more to family court hearings than transacting business.' His mixed feelings are reflected across the family law system, where everything from solicitors' offices to court administration has been forced online to the delight of some and the chagrin and difficulty of others.
Jo O'Sullivan, who runs her own firm in Sussex, O'Sullivan Family Law, is a remote working convert. 'I always thought that my work was physically in the room,' she told the Gazette. She had done some training on mediating over Zoom prior to the pandemic but was unconvinced. 'My friend who is blind told me that she is in a room with someone, she can't see anything but she can feel,' she says. 'What we're asking our clients to do, when they're in a room together, is feel each other's trauma, whereas online it's much harder to feel that – and that goes for me too.'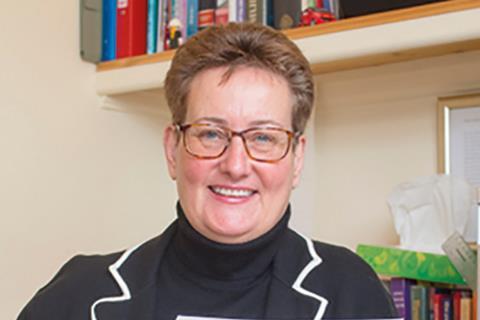 She was initially worried about failing to pick up on non-verbal cues, but after speaking with Elizabeth Stokoe, a professor at Loughborough University and expert in conversation analysis, O'Sullivan was reassured. 'What professor Stokoe says is that we can all communicate well – over the phone, for example – without seeing each other – there are non-verbal cues but maybe we overplay the things we see.'
She has only had four in-person meetings with clients since lockdown ended, suggesting they generally feel the same. But she admits there are downsides. Like many other lawyers the Gazette spoke to, she has become much more productive but now has less free time. 'Previously I would get on a train, go to the meeting, come home and read a book on the way home. Now I have three meetings in that space. I was not used to working at the pace initially and exhausted myself.'
And she misses 'the feelings of community with the other lawyers, the debrief after the meeting, the gossip, the discussions'. She has experienced feelings of loneliness. 'Although I was used to working on my own I was also with people a lot – the receptionist, with other lawyers, the clients – those interactions are unquantifiable.'
But she has adapted, she says: 'I wouldn't want to go back to how things were.'
Lawyers who are less advanced in their careers may struggle more, suggests Jonathan Flower, head of Ward Hadaway's family team. 'After being roasted by a judge you would find one of the more experienced people would come and put an arm around you,' he recalls of his earlier years. 'There was a very collegiate approach, which was great for my professional development. We are all wondering how that can continue if people's careers are behind a screen.'
Tamber is also concerned about the impact on junior lawyers: 'The people that refer me work now are people I met 10-15 years ago when I was newly qualified, they are the people I went for a drink with. It's a lot more difficult to build networks when you are one of 200 on a Zoom call.'
That said, he thinks aspiring newly qualifieds now have more opportunities to market themselves: 'People are marketing themselves internally and externally online, there are far more online conferences than there were. So there are ways to get yourself known.'
The average age of trainees should also be borne in mind, says Jo Grandfield, head of Mills & Reeves' London family team. 'They are more used to interacting virtually and they have nothing to compare their experience with.'

Melanie Newman is a freelance journalist