The government has announced it is piloting a fully online divorce application process across England and Wales which it hopes will make the process less stressful for families.
HM Courts & Tribunals Service initially piloted a scheme last year which enabled people to apply for a divorce online, print off the form and send it to court. The service is now being extended so that people can submit a form, send relevant documents and make payments. In the first week HMCTS received 130 online applications.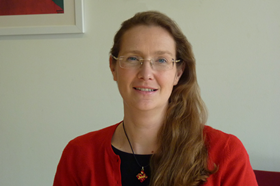 Susan Acland-Hood, HMCTS chief executive, said: 'These measures are drastically cutting the number of applications returned because of errors - streamlining the process and ensuring we are best supporting people going through a difficult and often painful time.'
HMCTS claims it has received positive feedback from users. The next stage will enable legal representatives to use the system.
The pilot is part of the government's £1bn plans to modernise the justice system. More than 3,000 fare dodgers have already been sentenced through a paperless operation at Lavender Hill Magistrates' Court in London. Transport for London no longer has to manually process and physically deliver case papers to the court. Instead, prosecution evidence is electronically transferred directly to the court. The cases are then considered by a magistrate and legal adviser on a laptop.
People can also submit tax appeals online, which has significantly cut the number of incomplete or inaccurate forms being returned.