The judiciary has announced that Sir Andrew McFarlane, a Court of Appeal judge, will be the next president of the family division. McFarlane will take over from Sir James Munby, who retires on 27 July.
McFarlane was called to the bar in 1977 and became a QC in 1998. He was appointed a recorder in 1995, deputy High Court judge in 2000 and a High Court judge in the family division in 2005.
He co-wrote Children Law and Practice, which coincided with the 1989's Children Act enactment in 1991. He was selected as the only legal member of the Family Justice Review, which recommended a statutory six-month time limit for resolving care cases. He is the judicial representative for the sector-led review on addressing the growing number of children in the care system, which Munby highlighted in a judicial update in 2016. The review, which is being financed by the Nuffield Foundation, will report this summer.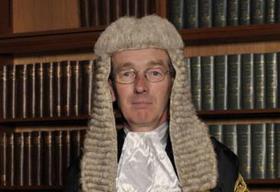 McFarlane is noted for his speeches and lectures on all aspects of child law.
Last year he told a Family Justice Council event that judges must have feedback if they are to be confident they are striking the right balance between child protection and human rights when making adoption orders. He said at the time: 'The only feedback that does occur is haphazard and normally arises because the case in one form or another happens to come back to court at a later date. There is no regular system of keeping the judge informed with the progress of events six months, a year, five years, 10 years, down the line. Even when an adoptive placement formally breaks down, the judge is not informed.'
McFarlane was baffled that a 'family court information' website for families involved in proceedings, established by Bristol family court and understood to cost under £1,000 per court centre, had not been replicated by other family hearing centres.
Past and current posts held by McFarlane include chair of the Family Law Bar Association, chair of the Clergy Discipline Commission and president of the Clergy Disciplines Tribunals. He was family division judge for the Midland circuit until he was appointed a lord justice of appeal in 2011 where he is the supervising lord justice for family cases.
Not mentioned in the judiciary's biography is that McFarlane owns a donkey, who is much in demand at Christmas nativity services when he is closely followed by the distinguished judge bearing a 'pooper-scooper'.