Calls for the government to restore housing legal aid remain unanswered as the Ministry of Justice defended its reforms and insisted it had protected public funding for those most in need.
In a Westminster Hall debate on housing and legal aid acccess yesterday, secured by Ruth Cadbury, Labour MP for Brentford and Isleworth, justice minister Lucy Frazer was told legal help for housing cases in England and Wales had fallen by 58% since the Legal Aid, Sentencing and Punishment of Offenders Act came into force in 2013.
Cadbury said the act had caused a 'critical decline' in the number of housing legal aid providers. Barnsley in south Yorkshire has two providers; North west Wales, with a population of more than 300,000 people, has one provider. Without early advice, problems can escalate, Cadbury said. This causes not only stress for tenants, but has 'knock-on effects' for the public purse, poor health, homelessness and debt.
Shadow justice minister Gloria De Piero told Frazer that 4,815 fewer people a year have been granted civil legal aid for representation on housing matters such as faulty repairs and poor property maintenance by landlords.
Ellie Reeves, Labour MP for Lewisham West and Penge, asked Frazer to agree that the government's current legal aid review should reverse a 50% decline in the number of legal aid housing cases since 2013.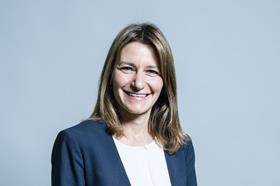 However, Frazer insisted that the government has 'protected' legal aid for those 'facing the most challenging conditions in their life', such as the threat of homelessness or living in potentially dangerous conditions that pose a risk to the life, health and safety of their family.
The government spent nearly £100m on early legal advice across all relevant categories, including housing, last year, Frazer said.
Listing several areas where legal aid continues to be available for housing matters, Frazer said the government's legal aid telephone service handled more than 20,000 instances of advice last year.
Frazer said the ministry has addressed legal aid advice 'deserts' for housing, which emerged in 2016. The Legal Aid Agency regularly monitors market capability to ensure adequate provision around the country and 'moves quickly to ensure face-to-face advice is available to prevent gaps from appearing', Frazer said.
Of the 134 housing and debt procurement areas for legal aid across England and Wales, all but one currently have provision, she added. Provision has been secured for the remaining area and services 'will commence shortly'. Meanwhile, more than 1,700 organisations bid for new civil legal aid contracts, which begin this autumn.
Frazer said the government has also developed a 'user friendly digital tool' - called 'Find a legal adviser' on the gov.uk website - which provides details of the 10 nearest organisations contracted to offer legal aid advice and assistance in a particular category of law.
In what could be interpreted as a sign that the ministry, which is currently reviewing LASPO, will not reverse legal aid cuts, Frazer pointed out that the controversial act was subject to 'significant scrutiny' in its passage through the House of Commons, and was 'debated extensively' with amendments being made before it was approved by parliament.
Meanwhile the ministry is preparing to face off with the Law Centres Network in the High Court on Monday over procurement changes for legal aid housing duty contracts.