Couples will no longer have to prove fault to get divorced after the government announced today that it will introduce legislation to end what it called an 'unnecessary blame game'.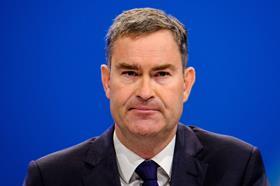 Justice secretary David Gauke said he had listened to calls for reform and 'firmly believe now is the right time to end this unnecessary blame game for good'.
Current law requires spouses to evidence at least one of five 'facts': adultery, behaviour, desertion, two years' separation (if the other spouse consents to the divorce), or five years' separation (if the other spouse disagrees).
The government proposes to remove the ability of one spouse to 'contest' a divorce in court. Irretrievable breakdown of a marriage will be retained as the sole ground for divorce. The requirement to provide evidence of a 'fact' will be replaced with a requirement to provide a statement of irretrievable breakdown.
The two-stage legal process of decree nisi and decree absolute will be retained. A minimum timeframe of six months will be introduced, from petition stage to final divorce.
Gauke said: 'Hostility and conflict between parents leave their mark on children and can damage their life chances. While we will always uphold the institution of marriage, it cannot be right that our outdated law creates or increases conflict between divorcing couples.'
Today's announcement states that the legislation will be introduced 'as soon as parliamentary time allows'.
The Ministry of Justice's consultation on reforming the legal requirements for divorce attracted at least 600 responses, which were 'broadly supportive' of Gauke's proposal to remove the fault-based system.
Respondents include the Law Society, which urged the ministry to restore legal aid so that separating couples can receive early advice.
The Society's president, Christina Blacklaws, said today that the government's decision will help to cut some of the conflict from what can be a highly stressful experience.
'For separating parents, it can be much more difficult to focus on the needs of their children when they have to prove a fault-based fact against their former partner. Introducing a "no fault" divorce will change the way couples obtain a divorce - for the better,' she added.