Labour MPs have fired a renewed attack on the impact of the government's legal aid reforms, suggesting justice will be a central theme at the opposition party's conference in Brighton next week.
The Bach Commission on access to justice, set up by Labour peer Lord Bach (Willy Bach), will present its final report at the conference on Monday. The commission published its interim findings last year. However, the party has also submitted several justice-related written questions to the Ministry of Justice.
Shadow justice minister Gloria De Piero has asked:
How many times the Legal Aid Agency has had to intervene to ensure that legal aid services were provided since 2012-13?
What recent assessment has the justice secretary made of the trends in the availability of legal aid housing advice?
How many Grenfell Tower fire victims have applied for and been granted legal aid?
How many local authorities currently have no and one legal aid advice provider?
How many legal aid providers were there in each region of England and Wales over the last six years?
Will the justice secretary list the organisations and people who have given evidence to the government's review of legal aid reform, and will he publish that evidence?
When will the government publish its review into legal aid reform?
Shadow justice secretary Richard Burgon has asked how many people have chosen to represent themselves in the Crown court since the Legal Aid, Sentencing and Punishment of Offenders Act (LASPO) was introduced.
Sandy Martin, Labour MP for Ipswich, has asked what steps the ministry is taking to ensure people in all regions can access legal aid providers.
Labour peer Lord Beecham (Jeremy Beecham) has asked if the government will publish the results of its LASPO review in relation to the number of unrepresented litigants compared to the situation prior to the act coming into force. He also asks about case outcomes where litigants are unrepresented in cases relating to housing and family law, and the criminal courts.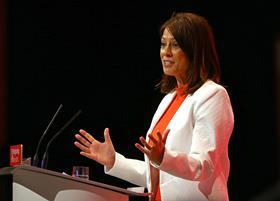 Jon Trickett, Labour MP for Hemsworth, asks how much civil service time has been spent on legal challenges to employment tribunal fees every year since 2013. The fees were scrapped in July after the Supreme Court ruled them to be unlawful.
Meanwhile, Liberal Democrat peer Lord Marks (Jonathan Marks QC) asks what assessment the government has made of the increasing number of litigants in person since 2013. He asks when the government plans to begin a post-implementation consultation on LASPO and what assessment the government has made of the impact of litigants in person on the court system.
So far, justice minister Dominic Raab has said he is 'currently considering' the planned post-implementation review and will make an announcement 'in due course'. Maintaining access to justice 'remains absolutely vital and continues to be at the heart our reforms. Our legal aid reforms are reducing costs to taxpayers whilst still providing legal help to those who need it most,' he added.