Fresh from declaring support to lawyers taking action in protest against the government's legal aid reforms, Labour has pledged to restore publicly funded advice for housing.
Shadow justice secretary Richard Burgon is due to announce the policy during a keynote speech at the University of Law in Manchester today.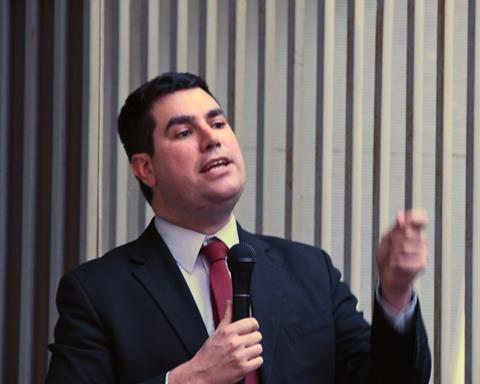 He will say: 'Everyone should have the right to a safe and decent home. But the withdrawal of legal advice in many housing cases has weakened tenants' rights, which can only benefit rogue landlords. Restoring this legal aid for housing advice will help tens of thousands of people resolve their housing issues and regain their housing rights.
'Prevention is better than cure and this policy will help stop problems like damp, leaking roofs or faulty electrics from spiralling out of control and causing tenants even greater misery.'
The extent that legal aid cuts have affected access to justice has been particularly noticeable in housing. An infographic produced by the Law Society two years ago showed nearly a third of legal aid areas had just one solicitor provider who specialised in housing and whose advice was available through legal aid. Surrey, Shropshire and Suffolk had no housing provider. Since then the Legal Aid Agency has had to plug gaps in the provision of housing and debt services in several procurement areas.
Law centres are preparing to challenge the Ministry of Justice in the High Court next month over procurement changes for legal aid housing duty contracts. The Law Centres Network is currently trying to raise £2,500 through crowdfunding towards legal costs.
The government's housing possession court duty scheme provides face-to-face advice and advocacy at court to people facing possession proceedings.
Julie Bishop, Law Centres Network director, said people threatened with eviction, or who require follow-up help to resolve the underlying problems causing them to fall behind with their rent, will have to travel further to seek legal help under the ministry's changes to the scheme.
On Wednesday, more than 100 practitioners attended a 'vigil for justice' outside the Ministry of Justice's London headquarters demanding change. Burgon told the event, organised by the Justice Alliance, that 'we are with you all the way and we applaud you'.
So far, 95 chambers have publicly declared their support for action recommended by the Criminal Bar Association over the government's changes to the advocates' graduated fee scheme, declining to take on work with a representative order dated 1 April onwards.
Also, 123 Labour MPs have signed an early day motion arguing for the government's AGFS amendments to be annulled. Labour leader Jeremy Corbyn is the motion's primary sponsor.