The latest batch of judicial recruits will do little to allay concerns about the lack of diversity in the upper echelons of the judiciary, with solicitors representing four of 32 deputy High Court appointments announced today.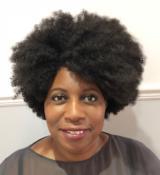 The four are: Adam Johnson, of international firm Herbert Smith Freehills; Margaret Obi, a former member of the Law Society criminal law committee; employment and discrimination law specialist Mary Stacey, a former partner at Thompsons Solicitors; and Pat Treacy, a member of the Law Society's competition section.
Sam Grodzinski QC started his career as a commercial litigation solicitor before moving to the bar. John Kimbell QC is qualified to practise as a Rechtsanwalt in Germany.
Though the list is heavily weighted towards the bar, the latest barrister appointments highlight diverse backgrounds.
Francis Fitzpatrick QC, who grew up on a Birmingham council estate, is involved in the Inner Temple Pathways to Law Project, which encourages applicants from state schools. Several came to the law after other careers: Kate Gallafent QC spent two years as a fast-stream civil servant, Matthew Gullick was a political researcher and Chancery commercial litigation specialist James Pickering spent a year in the film industry.
Ruth Henke QC, who grew up in South Wales, was the first in her family to study at university. She specialises in law affecting children and vulnerable adults, and is a member of the National Independent Safeguarding Board for Wales. Employment specialist Gavin Mansfield QC and David Rees QC, were also the first in their families to attend university.
London-born Clive Sheldon QC is the child of a Holocaust survivor from Poland. The employment and public law specialist represented the health secretary in the junior doctors' litigation, appeared for the Labour party in a dispute over who could vote in the leadership election, and appeared for John Platt in the high-profile half-term holiday case.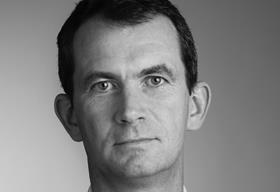 Legal aid practitioners will be familiar with 11 King's Bench Walk barrister Jason Coppel QC. Coppel successfully represented criminal practitioner groups in a 2014 dispute with the government over plans to shake up criminal legal aid. He also successfully represented the Law Centres Network this year in a row with the lord chancellor over a controversial procurement for housing possession court duty scheme contracts.
The judiciary has acknowledged more needs to be done to increase the number of solicitor judges. Last year it widened a diversity support scheme to candidates with no litigation experience. The Ministry of Justice announced this year that it would invest £152,000 in a pre-application judicial education programme.
Statistics for 2017 show that the percentage of courts judges with a non-barrister background has fallen from 37% to 34% since 2014. The House of Lords constitution committee heard evidence last year from senior legal figures who lifted the lid on factors deterring many solicitors from pursuing a career in the judiciary, concluding that the government and senior judges must work with the legal profession to bring about a 'significant cultural shift', particularly in law firms, to encourage more solicitors to apply.
The deputy High Court exercise was open to practitioners without previous judicial experience.