Leicester firm Bushra Ali Solicitors has opened a new office in Wrexham, North Wales.
Its second location is part of the firm's plan to provide legal services across both England and Wales. Founded in 2015, it now covers six areas of law including: immigration law (family and business), family law (divorce and child arrangement), litigation (civil), employment law (employer, employee and HR management), public law (challenging decisions of public authorities and bodies) and wills.
Founder and director Bushra Ali commented: '[Wrexham] was home for me for many, many years and whilst professionally I've moved around the UK, eventually settling in Leicester, there's always been a part of me that considers Wrexham to be my home.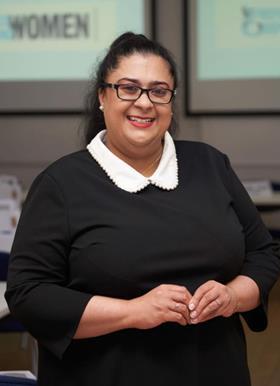 'It made total sense to me to open up our second office [there]...I've been really enjoying working to establish us as part of the community, which has included joining networking organisations including BNI, as well as the Cheshire and North Wales Law Society where I've been co-opted onto the committee and am heading up an initiative to set-up an equality and diversity sub-board.'
Ali says there's still much to be done in terms of addressing the diversity and inclusion issue.
'That's been a big driving force in my work here in Leicestershire and, given that Wrexham is where I grew up, I felt very strongly that it was also time to give back to my family's local community and to encourage young aspiring lawyers to achieve even if they don't have connections or relatives in law.'