Leading barrister chambers Serjeants' Inn has announced the arrival of Rachel Spearing, who joins the set from Pump Court.
Rachel is a Governing Bencher of Inner Temple and is the founder and chair of the Bar Wellbeing Initiative, which has had a dramatic impact on the profession in the last 12 months. Rachel's research in this area has been published around the world.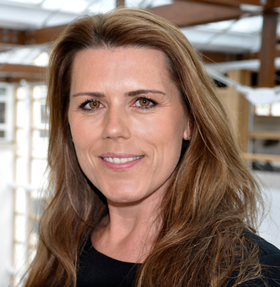 Called to the Bar in 1999, Rachel's specialism lies in civil and criminal matters, particularly in disciplinary law, financial & regulatory and business crime. Rachel has an impressive depth of expertise, ranging from Proceeds of Crime Act, contempt, confiscation, bribery & corruption, money laundering, directors disqualification and fraud.
Rachel's expertise has been moving more steadily towards criminal and regulatory work, chiming with Serjeants' Inn's well-established Business Crime and Professional & Disciplinary specialisms. A qualified Civil & Commercial mediator, Rachel is well-versed in handling difficult or vulnerable clients, again chiming perfectly with Serjeants' Inn's offering.
Rachel has worked on high-profile cases, most notably 'Operation Benbradagh' (the largest undercover Met Drugs Operation) and 'Operation Carousel', a multi-handed, multi-national identity conspiracy to defraud.
Having gained a Masters in Global Risk Management and Criminology from Cambridge University to support her work with business, Rachel works with Executive Boards at organisational level to assist in risk management and reporting. Rachel also sits on the UK General Council of The Bar International Committee and General Council.
Serjeants' Inn Chambers, the only set to have a dedicated client care team is recognised by Chambers & Partners as 'one of the leading 20 sets at the Bar for client service'; the set's emphasis on client care has a big impact on MOC's wellbeing - an important factor in Rachel's decision to join Serjeants' inn.
Commenting on her arrival, director of client care, Catherine Calder, says: 'We are delighted that Rachel is joining Chambers. It's a perfect fit, not only because her expertise in business crime and financial and regulatory work chimes so well with ours, but also because her commitment to mental wellbeing in law ties in with both the nature of our cases and our ethos'.