Corporate, commercial and sports lawyer Nick Marshall has joined law firm 360 Law Group as a corporate solicitor.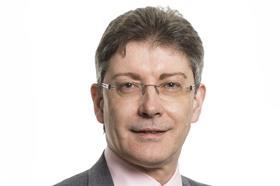 Marshall is a Jersey Advocate and an English solicitor specialising in UK corporate, commercial, trust and sports-related matters. He has worked for Jersey-based fiduciary corporate services providers as well as Jersey and UK law firms.
During his time in Manchester, where he trained and worked as a partner in local firms, Marshall spent nearly five years working for Manchester United. He has also acted on behalf of a Formula 1 racing team, Premier League and Championship football clubs, numerous sportspersons, and other sorting organisations. He is a registered FA Intermediary.
CEO and General Counsel of 360 Law Group Robert Taylor commented: 'It's great to have Nick on board with his considerable experience. Not least, he brings with him a valuable presence in Jersey. We are always on the lookout for senior lawyers at the top of their game, and Nick is the perfect candidate. As with all our lawyers, we will be providing him with a stream of quality work to suit his areas of specialism.'
Marshall adds: 'I've been aware of 360 Law Group for over a year and the timing was right to join them. I've been highly impressed with their organisation, their support and the calibre of staff, in particular, its founder Robert Taylor and colleague Lisa Taylor. They have been able to pass me some good quality work already which augurs well and I hope to build on this quickly. Having had my own law practice, I can fit in seamlessly with their remote working format.'