Irwin Mitchell has appointed respected human rights and discrimination case 'champion' Angela Jackman QC (Hon) as partner in its public law and human rights team.

Jackman, who will be based in Irwin Mitchell's London office, joins the firm from Simpson Millar.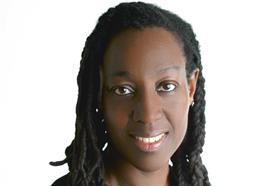 She practised at Hackney Community Law Centre before moving to private practice. Specialising in education, mental capacity and human rights law, Jackman joined City Law School in 2015 as senior lecturer/CPD consultant and is a Fellow of the Higher Education Academy.

This year she was appointed Honorary QC and named one of City's 'Extraordinary Women', marking International Woman's Day.
In addition to being a Law Society Human Rights Committee member, Jackman is an expert panel member of the Strategic Legal Fund for Vulnerable Migrants and an accredited practitioner under the Law Society's Mental Capacity (Welfare) Accreditation Scheme.

Jackman commented: 'I am really looking forward to meeting my new colleagues at Irwin Mitchell and continuing to work on behalf of vulnerable clients to ensure they access justice and have their voices heard.

'Irwin Mitchell has a reputation for success in strategic cases that have led to important changes in the law. I am thrilled to be taking on this new challenge and ensuring that this vital work continues for the benefit of our clients and the wider community I am also excited that I have an additional role and will be involved in further developing the firm's responsible business strategy.'
Head of public law and human rights Yogi Amin added: 'All of us on the public law team are delighted to welcome someone of Angela's calibre on board. The high profile cases she has navigated on behalf of her clients mark her out as one of the finest lawyers of her generation.'